Dead body carried on handcart for postmortem in Madhya Pradesh
Hindustan Times, Bhopal/Sagar |
Anupam Pateriya
Jul 25, 2018 11:11 PM IST
Dead body of a boy was carried on a handcart to a mortuary in Tikamgarh district of Bundelkhand region on Tuesday as there was no hearse available, alleged the deceased's relative
Dead body of a boy was carried on a handcart to a mortuary in Tikamgarh district of Bundelkhand region on Tuesday as there was no hearse available for the same, alleged the deceased's relative.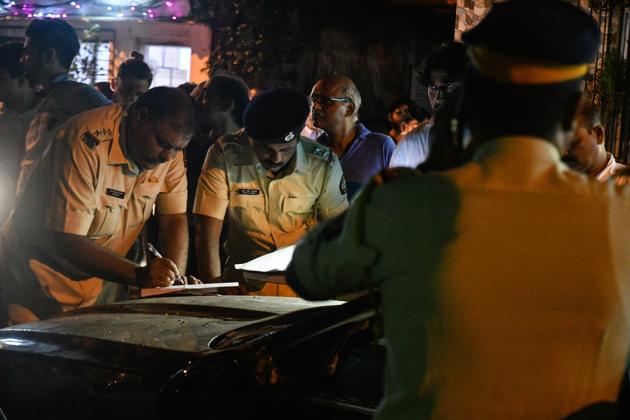 Amit Jain (17), studying in class 11, son of a trader at Jatara town in Tikamgarh district, about 345 kilometers north east of Bhopal, died when a balcony of a house collapsed on him while he was on way to his tuition class on a cycle about 7 am on Tuesday. Jatara is situated about 38 kilometers away from Tikamgarh district headquarters.
The deceased's cousin Abhishek Jain alleged the passers-by didn't extend any help to his brother to rush him to any hospital. They, however, called up dial 108 to call an ambulance. By the time ambulance reached the spot Amit had died due to serious injuries in his head.
He alleged the ambulance didn't take his brother to the hospital as the employees with ambulance said Amit was already dead.
"I called up nagar panchayat employees and urged them to send a hearse but they didn't help either. Hence, at the police's instance we had to take the body to the mortuary at Jatara on a handcart", he alleged.
However, Surendra Kumar Jain, additional superintendent of police, Tikamgarh said, "Relatives of the deceased were in a hurry to take the body for the post-mortem. They didn't wait for even the police vehicle to carry the body to the mortuary. However, an inquiry will be conducted into their allegations and if anybody from the police force is found involved in any dereliction of duty he will be punished."
Abhijeet Agarwal, collector, Tikamgarh said he had come to know that an ambulance reached the spot but the boy had died on the spot. Since ambulance couldn't be used for carrying the dead body it returned to the hospital. However, if lapses were found on part of any government employee action would be taken against him.
It's the second such incident in Tikamgarh district in a short span of time when a dead body was carried to a mortuary in this manner.
In the second week of July a youth tied his mother's dead body onto a bike to carry it to the mortuary at Tikamgarh district headquarters from the district hospital at the town. His mother Kunwarbai had died due to a snakebite.