Aamir to Kangana: Bollywood actors playing Haryanavis on screen
Apr 18, 2015 02:01 PM IST
While many of the recently released films had ­characters from Haryana, many upcoming films will also see actors playing Haryanvis.
Actor Kangana Ranaut will be seen pulling off a double role in the upcoming film, Tanu Weds Manu Returns. Of the two characters she plays, one is of a Haryanvi athlete, Kusum Sangwan aka Datto. Talking about her character Datto, she said, "For the scenes with Kusum, you will see me spouting some fiery Haryanvi lines. I had my tutor there on the sets who helped me with the diction."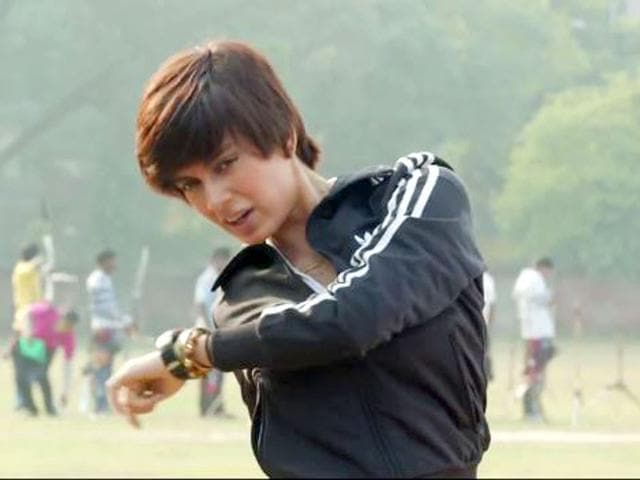 Although actor Randeep Hooda is a Haryana born-and-bred, he has seldom played a Haryanvi character. The only time he played one was in the film, Highway. Now, he will be seen playing a Jat in Syed Ahman Afzal's Yeh Laal Rang, which is about the serious "crime of stealing blood" in the state, says Afzal.
Actor Rajkummar Rao also pulled off his Haryanvi act pretty convincingly in the Sonam Kapoor-starrer, Dolly ki Doli. Rao plays Sonu Sherawat, a ­sugarcane farmer from Haryana's Sonepat district, who gets conned by Dolly. And he delivers Haryanvi lines with the right accent.
Actor Darshan Kumaar won applause for his ­latest film, NH10, in which he played a despicable Haryanvi ­character in the film. This jat actor from Delhi would "go to the national highway to observe people". He said, "I used to sit at local dhabas, chat with ­people and observe them carefully."
Actor Aamir Khan has already beefed up and is learning the techniques of wrestling to convincingly portray wrestler Mahavir Phogat, for his next film, Dangal. "I am learning wrestling and Haryanvi for the film," said Aamir about the film, which he believes to be an "out-of-the-box story... of a father, his two daughters and the ­relationship between them."
In his upcoming film, Guddu Rangeela, which will be directed by Subash Kapoor, actor Amit Sadh will be seen portraying a Haryanvi character. Talking about his character, he said, "I have to do a Haryanvi accent for Subash Kapoor's film. I play an absolutely wacked-out character (in the film)."