Deepika Padukone wasn't a 'head to toe' Sabyasachi bride, designer clarifies about actor's sari
Updated on Nov 21, 2018 04:07 PM IST
Designer Sabyasachi Mukherjee has clarified that Deepika Padukone's wedding sari was not designed by him, he just modified an existing piece given to him by Deepika's mother. He had earlier said Deepika was dressed by him 'head to toe'.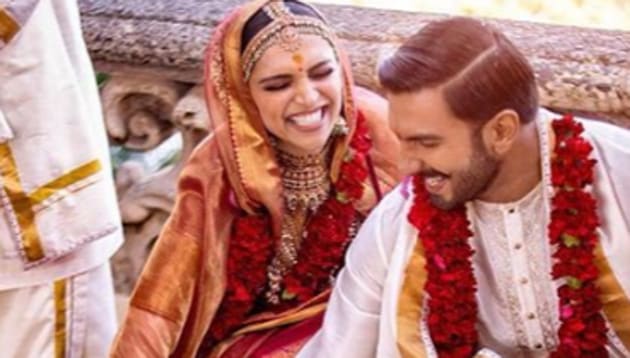 Designer Sabyasachi Mukherjee has issued a clarification on Instagram regarding the authenticity of the saree Deepika Padukone wore at her wedding. After claiming, on numerous occasions, that Deepika was a 'head to toe Sabyasachi bride', the designer has clarified that Deepika's sari was only modified by him.
Sabyasachi's clarification came after the editor of a fashion publication brought it to the designer's notice that she'd spoken to the owner of the store where Deepika's mother had purchased the original sari. "Deepika Padukone's Kanjeevaram red gold wedding sari worn by her for the Mangalorean wedding ceremony with a Sabyasachi veil and jewellery was an Advaya sari from the House of Angadi, Bangalore" store owner Radharaman K was quoted as saying. Radharam said that the veil wasn't a part of the original design, and was added by Sabyasachi.
"As per Konkani tradition, the bride's saree is gifted to her by the mother for the wedding. Deepika's wedding sari was given to us by her mother Mrs Ujjala Padukone. We have just received information that the sari was bought from Angadi Galleria, Bengaluru and we would like to them due credit for the same," he wrote on Instagram.
Ranveer and Deepika, who tied the knot in a secret ceremony in Italy's Lake Como on November 14 and 15, have been wearing the designer's creations throughout the wedding festivities. They were spotted heading off to Bengaluru, where the first of their two (perhaps three) wedding receptions will be held on November 21, dressed in Sabyasachi.
Sabyasachi was earlier criticised on social media for 'designing' a Benarsi sari actor Anushka Sharma wore for her wedding reception, as people asked him what his contribution to the piece was. In an interview to the Telegraph, the designer said, "For her Delhi reception, Anushka wanted to wear a sari and also sindoor. So I generally suggested to her if she would want to wear a red Benarasi. For me, it was a wish fulfilment, because I have seen every Bengali bride getting married in a red Benarasi. Also, a lot of north Indian girls, especially from Uttar Pradesh, they wear a lot of Benarasi saris. What I liked about her was, it was not an inaccessible piece... a lot of middle-class and upper-middle-class girls can also wear a Benarasi sari."
In response to the backlash he received, he said, "I got a lot of flak for Anushka's Delhi reception outfit because a lot of people said 'Iss main designer kya hai?' But the comments made me smile because that is exactly what we wanted to do, we wanted her to be accessible, we did not want her to sit in an ivory tower."
Follow @htshowbiz for more
Personalise your news feed. Follow trending topics