Diljit Dosanjh is a fan of this Kardashian family member, expresses his love for her
Updated on Apr 03, 2017 04:49 PM IST
Do You Know singer Diljit Dosanjh has a huge crush on Kylie Jenner, sister of American reality TV personality, Kim Kardashian.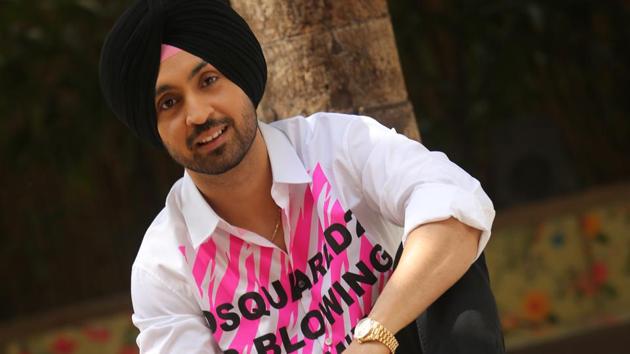 The unusual, new-age Bollywood hunk, Diljit Dosanjh, has many a fans who are ready to do anything for just one glimpse of him. But when it comes to the actor-singer himself, he says, "I am a big fan of Kylie Jenner." From commenting on the American reality TV personality's Instagram pictures to writing the song, Do You Know, for Jenner, Dosanjh does it all to express his love for the 19-year-old. "I am a big fan of Kylie Jenner. I have been following her (on Instagram) for the last two years. She's a fashionista lekin usne ek video mein acting kari thi, especially apne boyfriend ke liye (She even acted in a video)," he says.
The Punjabi star, who started his Bollywood career with Udta Punjab, adds that being a fan of someone helps him understand the worth of his fans better. "I am a fan of lot of celebrities, and this helps me connect better with my fans. It makes me realise their value. There was this one time when I got a picture clicked with Salman Khan. He might not know the value of that picture, but being a fan, I know," he says.
His Punjabi numbers are a hit today but before becoming a known name in the industry, Dosanjh, who is quite spiritual at heart confesses that it was difficult for him to answer back to anyone who spoke rudely with him. "People used to behave in a very weird manner, around me, and I thought it's because I am not very educated or because I belong to a village or may be because I'm desi and my roots are in regional cinema. Par mujhe kabhi koi complex nahi hua (I never felt a complex). But now I'm working on myself and believe that since there's God in each one of us so if someone's talking rudley to me, it's not that person but the God who is speaking to me like this," says the singer who made it big in Punjabi cinema first.
He's frank about the fact that his spoken language skills in English aren't strong. "Humare interviews, humara kaam kaun dekh raha hai? Indians na? Spielberg aur Leonardo DiCaprio toh nahi! Bahut saare mere jaise log English main connect hi nahi karte. Banda English sunn ke kehta hai bahut intellectual hai, chal chor, aage sun. (Who is watching our interviews and our work? Indians, not Steven Spielberg or Leonardo Dicaprio! A lot of people like me can't connect with others in English. Listening to someone talk in English, the listeners feel that the speaker is intellectual and move over to someone else," he says.
But reaching new heights wasn't just because of his good luck. He says, "I have never taken any professional training. It's just that I am a good observer. I speak less and observe more and I believe acting can be learnt by this mantra only."
Personalise your news feed. Follow trending topics