Govinda offers Rs 5 lakh, unconditional apology to a person he slapped
The Supreme Court had in November last year asked Govinda to apologise to Rai.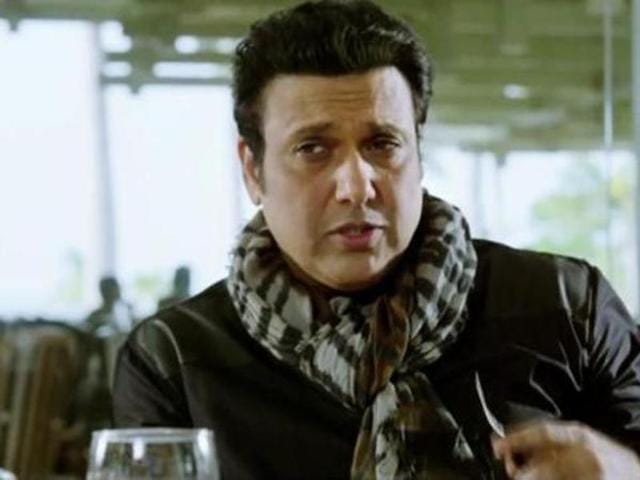 Updated on Feb 10, 2016 08:04 AM IST
Bollywood star Govinda Tuesday offered unconditional apology and RS 5 lakh as compensation to a fan whom he slapped seven years ago for a film in Mumbai.
However, the Supreme Court insisted the actor must personally apologise to the complainant who wants to prosecute him for criminal intimidation and assault that may land the star in jail for two years. "What did we tell you on the last hearing. We had asked you to meet him and sort it out. Whatever you want to offer, tell him personally and don't give it to us," a bench of Justices V Gopala Gowda and UU Lalit told Govinda's counsel, Sangeeta Kumar, when she handed over the terms of settlement to them.
Complainant Santosh Bateshwar Ray's advocate Jatin Zaveri alleged the star had not made any effort to meet his client. "He is trying to mediate either through his lawyer or personal secretary," he told the bench.
Watch: Govinda slaps Santosh Bateshwar Ray in this video
A meeting was finally fixed on February 6 but the star had failed to turn up. His secretary forwarded the apology on behalf of Govinda, according to Zaveri.
Read: I could never show my calibre, says Govinda
Kumar defended Govinda's conduct by saying he mistook the court's earlier suggestion. "It's an unintentional error. He was under he impression a written apology would be enough. He is prepared to even appear in the court and apologise," the advocate said.
"There is no need for him to come here. Let him go and meet the complainant and thrash it out," the bench said, giving the star a final opportunity. It gave him two weeks for a conciliation, failing which the court shall hear Ray's appeal on merits.
Now, here's the most famous slap in Bollywood
Watch: Showdown between Anupam Kher and Dilip Kumar in Karma
Ray has come up to the SC against the Bombay High Court's order quashing his private complaint against Govinda seeking his prosecution. The HC had set aside the trial court order summoning him. Ray wants the case to be revived.
Read: SC to Govinda: Apologise or face prosecution in 2008 slapping case
During the November 30, 2015 hearing a bench then headed by Justice TS Thakur had said it admired watching Govinda's movies. "He is a big actor. When you make a mistake you should have a heart to admit it. You should ask him (the complainant) to forgive and forget," it had told his advocate.
The bench had also noted that the star was also an MP at the time of the incident. "He should accept his mistake rather than prolonging the litigation that began in January 2008," it had said.
Watch: Govinda slaps Nagma in Kunwara
The bench refused to believe that the television footage showing the star assaulting Ray was morphed. The judges saw the video clip on the mobile phone of Ray's advocate and said: "This is a TV report. It cannot be wrong."
Read: Want to work with Govinda, David Dhawan once again, says Tabu
When Govinda's counsel offered to tender an apology before the court and monetary compensation to Ray, the court told him that it was for the complainant to accept or reject it.
"Your expression of regret here will not solve the matter here... It need not be made here. You should make it to the complainant. There should be remorse and apology. You must ask your client to call on him and express regret and he must accept the regret. If he does not want to accept, we can't help you. It is for you both to decide," it had then said.
Read: Raveena Tandon, Govinda to team up for dance show Shine of India
Ray has demanded that Govinda should face criminal trial for criminal intimidation (section 506 IPC) and for using criminal force to cause him grievous hurt (sections 323 and 353 IPC). Under section 506 Govinda can face jail term up to two years. The law permits a compromise between the complainant and the accused. The court can also impose only fine on the accused.
Follow @htshowbiz for more.
Close Story
Personalise your news feed. Follow trending topics