I don't believe in singing crass songs: Daler Mehndi
The singer talks about how film-makers "refuse" to pay appropriate money to artistes; adds that musicians should stay true to their roots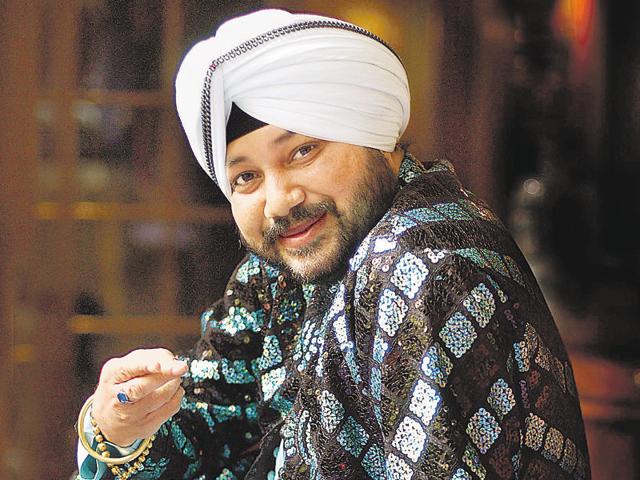 Updated on Oct 08, 2016 07:43 AM IST
With hit tracks such as Dardi rab rab, Bolo ta ra ra and Ho jayegi balle balle, Daler Mehndi redefined pop-folk music in India. The singer is also celebrated for his Bollywood chartbusters such as Rang de basanti (Rang De Basanti; 2006) and Zor ka jhatka (Action Replay; 2010). Now, his latest track Mirzya from the movie by the same name is creating a lot of buzz. Here, Mehndi talks about why he doesn't sing as much for Bollywood movies, his musical journey, and more.
You have worked with film-maker Rakeysh Omprakash Mehra several times. How has your equation with him evolved over the years?
Mujhe unse ruhani pyaar hai (I have a spiritual connect with him). Whenever I have met him, I have felt like I have known him for ages. I have seen many directors who think no end to themselves. But Rakeysh is simple and focused. When he asked me to sing the title track for Mirzya, I was unsure about the offer. But, when I sang two lines of the song, everyone who was present [in the studio] welled up. My experience was a soulful one, especially because the lyrics were written so beautifully by Gulzaar saab. It has been composed well too.
You have sung sufi, patriotic and romantic tracks. How do you strike a balance between these genres?
Music has always been worshipped in my house. I was brought up in Bihar, and began singing at the age of eight. I used to sing at several music festivals and prayer ceremonies back then. Owing to my father's military background, I stayed at various places across the country. He sang at kirtans that were held at gurudwaras, and I used to accompany him. I learnt something from each place that I visited. The rest [I have learnt] from my gurus.
+
Why don't you sing as often for Bollywood films?
Hit Bollywood films make a lot of money at the box office. However, film-makers refuse to pay the appropriate amount of money to singers. A singer is only paid Rs 18,000 for a song. This is the standard of the industry. Even popular singers are paid less. They aren't valued. If a singer demands more money, he or she is replaced by the one who agrees to sing for a lesser amount. This is because they don't have to pay royalty. But, I make it clear to film-makers that I will charge my fee. And at times, I am quite adamant about it. Hence, I am not called often [to sing for films]. If it is a small-budget movie, I don't demand a fee. When they still offer a certain amount, I tell them to invest it in a charity instead.
Do you miss the pop music culture of the '90s?
Yes, I do. I am coming up with my next pop single with Mika Singh (brother; singer). Besides this, I have also sung the title track of Aamir Khan's next project. I don't believe in singing songs with crass lyrics.
+
How important is an artiste's appearance according to you?
I think it is very important. Acha pehenawa bohut zaroori hai (a good appearance is necessary). Many acclaimed singers don't present themselves well. They all have the money, yet they make dull appearances. I would also advise youngsters to not fall prey to vices like drugs.
How do you keep yourself updated with the changing trends in music?
It is fine for a singer to explore various music trends. However, I believe that singers should stay true to their Indian roots. Tunak tunak is a desi number, but it is still popular among the masses. It is all about the different and original content that the musicians are able to bring to the table.
How would you describe your musical journey so far?
It has been beautiful. I have no complaints. God has given me everything, and I am grateful. I hope I continue to create good music.
Close Story