Race 3 actor Daisy Shah: During action sequences, I've even hit people for real
Actor Daisy Shah, who'll be seen in Remo D'Souza, directorial film, Race 3, talks about being a part of a popular franchise, working with Salman Khan and Anil Kapoor and doing action scenes for the first time.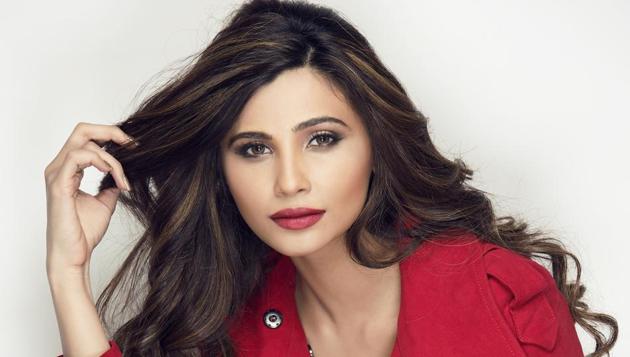 Published on May 18, 2018 04:52 PM IST
Hindustan Times |
, New Delhi
Monika Rawal Kukreja
Actor Daisy Shah is riding high on the praise that's coming her way after the recently released Race 3 trailer. While the film stars several big names including Salman Khan, Anil Kapoor and Jacqueline Fernandez, it's pleasantly surprising to see Daisy trying to make her own mark. In a candid chat, the actor opens up about being a part of a blockbuster franchise, shooting for fight scenes and working with Anil Kapoor for the first time.
After films like Jai Ho (2014) and Hate Story 3 (2015), how is it to be finally a part of a celebrated franchise like Race?
It's super exciting. I feel blessed. Since both the films (Race 1 and 2) were hits, hopes are really high. Especially when it comes to the audience, they expect a sequel to be a notch higher. Hopefully, people will see that kind of grandeur in the film.
Any special moment from the shoot of the film that you want to share?
Unlike other films where actresses mostly are there for few scenes, Race is completely different when it comes to female actors. There's a lot of action we do in this film, so I was particularly the most excited to shoot for the three action sequences that I'm a part of.
It's quite a different genre for you. Was it tough to do action?
Acting is all about action and reaction and a fight shows that in the best way. In a fight scene, you certainly can't hit the person with whom you are supposed to be fighting with — you have to enact and even the reflect has to be precise. That my hand or my leg has to be a few inches away from the body of the person I'm fighting with, was the tricky thing to understand initially. In the process, I did hit a couple of people (laughs), but thankfully our action masters were good and they were like, 'no worries madam, it happens.'
How was it working with biggies like Salman Khan and Anil Kapoor?
I've worked with Salman earlier also and it's great pleasure always. You learn a lot of things while working with seniors and Salman being one of the superstars in Bollywood, he knows the entire tactics of the film industry plus acting and improvisation. As for Anil sir, he's so focused as an actor. When I had a scene with him; he made sure we did the rehearsals, not once but 10 times before the shot.
+ +
Does it get intimidating at times sharing screen with big names?
I did go through fears in my first film but not anymore. If you fear, you'll not be able to play your part well. So, when the camera is one, you're not the person you're in real life, you are playing that character and you have to adopt its mannerism.
What about the reports that said there was friction between Jacqueline and you?
I've learned one thing, muh hai toh log toh bolenge hi (People will spread rumours). I'd rather work to shut my haters with my work and not by reacting to what they say. Of course, we have catfights onscreen but unfortunately nothing in real life.
Interact with Monika Rawal Kukreja at Twitter/@monikarawal
Close Story