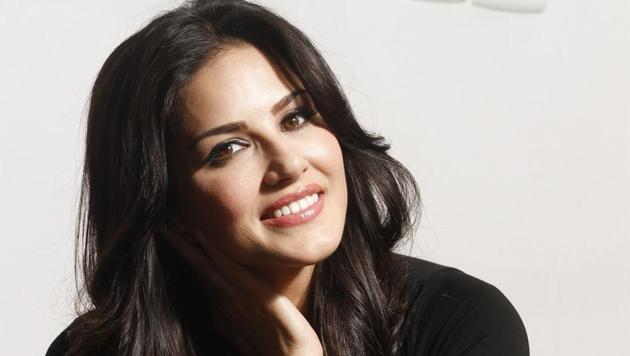 Sunny Leone: Since the boys have come now, we make sure that Nisha still feels special
Bollywood actor Sunny Leone says that for her and for husband Daniel Weber, their three children — daughter Nisha and twin sons Noah and Asher — are the "only motive" to wake up every morning.
Hindustan Times | By Monika Rawal Kukreja
, New Delhi
UPDATED ON APR 03, 2018 06:24 PM IST
Actor Sunny Leone surprised everyone when she shared a picture on March 5 and announced the arrival of her twin sons — Noah and Asher, born through surrogacy. In July 2017, Sunny had adopted a 21-month-old girl, Nisha. Now enjoying this bliss of having a "complete family", Sunny says that "life has changed completely and for the better".
Asked about the beautiful moments she has been experiencing with her three little ones, an elated Sunny gushes, "Nisha is such a blessing and always so happy, so funny and so sweet. I'm beyond happy to be sharing my life with my husband and our children. Nisha, in particular, is a beautiful experience every day. Just a few days back, I watched her hold her brother so gently and then kiss him on the cheek and rub his belly. I watched the videos [of the children], I swear, a thousand times that day."
Read: Sunny Leone reveals how she would get hate mail at 21 and how her parents protected her from it
Experiencing motherhood and raising not one, but three kids, Sunny says that it's a great feeling when she looks at her children. "Nisha was chosen by the people where she is from. As for Noah and Asher, Daniel and I have been going through [the process of surrogacy] for a long time. Even for their names, we went through so many options and then decided on these," adds the actor, whose husband is a musician and her business partner.
Considering that Sunny frequently travels for work and to promote the new makeup lines that she has recently launched, it must be tough to be with the children? Sunny replies that she and Daniel do manage to maintain a work-life balance. "I don't know exactly how to explain how it works out, but we just make it work. Nisha does travel a lot, but we usually take her for the longer trips. We hold off on the day trip events and one of us stays home with her," she says.
Read: We've got a crush on Sunny Leone: 10 reasons why she should be your summer fashion icon
They also take care to make Nisha, their first child, feel as loved as ever. "Both Daniel and I wanted children, and to spend as much time with them as possible, and that's exactly what our motive is every morning when we wake up," says Sunny. "Since the boys have come [now], both Daniel and I make sure every day that we do at least one activity with Nisha alone, so that she feels special with all the changes that are happening."
Interact with Monika Rawal Kukreja at Twitter/@monikarawal

Topics
Close