Discovering books
Updated on Nov 28, 2019 04:04 PM IST
Column- Piyush Jha gives you some tips and tricks to identify your next favourite book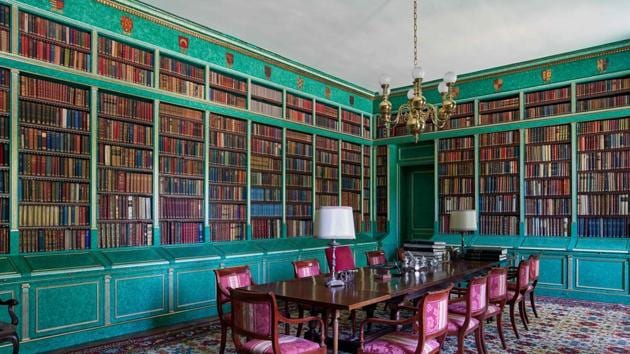 The other day I saw a report about how Ratan Tata had shared the name of a book that he enjoyed reading - 'The Art of Racing in the Rain' by Garth Stein. As per the report, this is the one book he truly cherishes and wholeheartedly recommends. Indeed, book lovers love to recommend books they've discovered. A common conversation among bibliophiles starts with, "Have you read such and such book?" Depending on the response the reactions could vary from a surprised, "You haven't?" Or a friendly, "You must." I confess I've been guilty of this too. After all, I'd built my initial reading list, book by book, recommendation by recommendation. As my appetite grew, I expanded my book discovery using other tried and tested routes--bestseller lists, book clubs, blogs, celebrity endorsement, book reviews, etc. I'd like to make a point about online book review star-ratings here--they can be quite misleading. The reviews can vary widely from a 1-star rating to 3 or even 4 stars, confusing you endlessly. With experience, I've learnt that only a substantive critique with well thought out insights into a book is worth listening to.
Somewhere along the way, I read a quote from Haruki Murakami - "If you only read the books that everyone else is reading, you can only think what everyone else is thinking."
Well, it certainly got me thinking about charting out my quest for books in a whole new fashion- through unbiased self-discovery.
I began browsing extensively at bookstores to make up my own mind about a book. This worked great for me. But, nowadays, because I'm hard-pressed for time, I've found an easier way to discover books. I scroll through Amazon and other online booksellers. If a book catches my eye, I go to the Kindle format version and download a readily available free sample. This sample download is different from the 'Look Inside' options offered on most online book sites. Those give you just a few short pages to browse only while you're on the site. In contrast, downloaded Kindle samples can be read at your leisure and they're meaty enough to give a decent idea of whether you really want to read that particular book or not.
Now I find I've taken the volume and quality of my book discovery to a whole new Ninja level. I can't recommend this strategy highly enough.
(Piyush Jha is a contemporary storyteller who practises his craft by directing films and writing books)
Close Story
Personalise your news feed. Follow trending topics