5 herbs for women's well-being
Hindustan Times |
Shikha Sharma
Dec 08, 2018 09:57 PM IST
Cope smoothly with hormonal changes in your body
From childhood to the senior citizen stage, a woman's body goes through several changes, each accompanied by a hormonal transition. These include the onset of puberty, menses, childbearing years, and then menopause.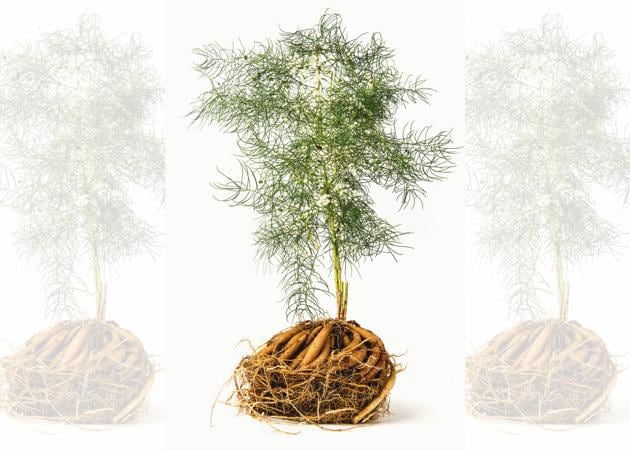 To adjust to these changes smoothly, maintain a healthy lifestyle, exercise regularly, choose the right diet pattern for yourself, and take herbal formulations according to your prakriti or nature.
Here are a few easily available herbs for your wellbeing as a woman:
 Shatavari (Asparagus racemosus): Nourishes tissues, strengthens the body and acts as a rejuvenating supplement. Prescribed for both physical and mental health, this herb also serves a varied role in fertility and vitality, increases the lactation power of mothers, act as a diuretic, an antioxidant and has anti-ageing properties. Take it as granules, liquid or tablets.
 Ashoka (Saraca Indica): Ashoka is helpful in various gynaecological issues such as painful menses, heavy flow, water retention and swelling. It clears acne, improves the complexion and
cleans the digestive system. Take as liquid, tablet, or powder.
 Amla (Phyllanthus emblica): With its sour, bitter, astringent taste, amla or the Indian gooseberry is a multipurpose herb. It is rejuvenating and hence the main ingredient in Chyawanprash. Use amla both externally and internally for healthy, glowing skin, healthy long hair, anaemia, indigestion, weak eyesight and obesity. Take it as a dried fruit, juice, tablets or churan.
 Fenugreek (Methi): A rich source of vitamins C, beta-carotene and vitamin B, fenugreek maintains blood glucose levels and aids in the optimal production of breast milk. It is a natural painkiller and reduces abdominal cramps and joint pain. Mix with curd and use as a paste if suffering hair fall or an itchy scalp. Mix with hot mustard oil and apply on joint pains. Use as a seed, powder, or paste.
 Ashwagandha (Withania somnifera): Enhances the endocrine glands and hence maintains the hormonal system. It prevents anxiety, hot flushes, low energy level, joint pain and mood swings if taken regularly and maintains a healthy and regular menstrual cycle. Take as a liquid, powder or tablet.
Note: Consult your doctor before consuming these herbs.
From HT Brunch, December 9, 2018
Follow us on twitter.com/HTBrunch
Connect with us on facebook.com/hindustantimesbrunch