9 healthy alternatives to wheat
Here's how to fill your pantry if you're gluten-intolerant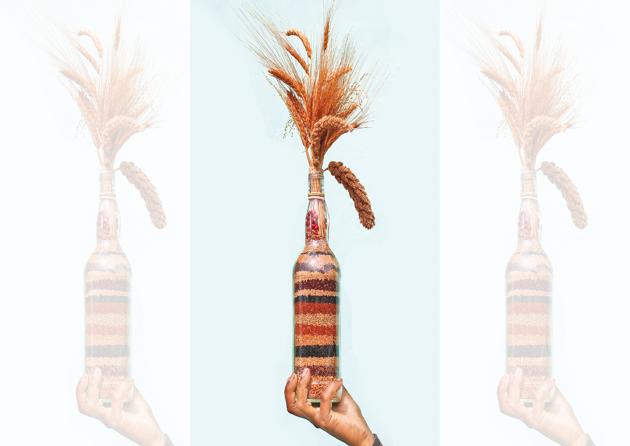 Updated on Apr 07, 2018 11:19 PM IST
Hindustan Times |
Shikha Sharma
Today, almost 70 per cent of all foods in north India are based on wheat and its derivatives. Overconsumption of wheat can lead to disorders that range from mild gluten intolerance to obesity and lack of diabetic control.
One of the best ways to avoid gluten-related issues is to avoid gluten-containing foods like wheat in its many forms (biscuits, cakes, pastries, bakery items, rotis, parathas etc.).
The gluten-intolerant will find that even cereals like barley and oats (which could be cross contaminated with wheat in factories) are hard to digest. So here is a list of naturally gluten-free foods.
 Rice: White rice and unpolished (brown) rice are both easy on the stomach. Ayurveda believes rice khichri is healing and therapeutic.
 Quinoa: A South American grain, quinoa has good protein levels and low carbohydrates. It is easy to digest even for those with a hyper-allergic system.
 Kuttu: Frequently used during the Navratris, it is good for the digestive system. However, it is advisable to eat it as light dosas rather than as the heavy puris that are unsuitable for gluten-intolerant people.
 Bajra: An easily available millet, it is best eaten as bajra khichri with mung dal and some organic ghee. This is a slightly rough grain and may only suit people who do not have active and aggressive symptoms of coeliac disease.
 Ragi: This dark grain is slightly sweet and a rich source of calcium. The people of Karnataka make it into a porridge for children.
 Potato: This starchy root vegetable is great when it's boiled, topped with onions and tomatoes, and eaten with green mint chutney.
 Dals: All dals, green peas, and black channa are naturally gluten-free and can be consumed as a mild protein. However, the heavier dals may cause gas, which is why all dals should be diluted, and the heavier dals should be avoided.
 Corn: A boiled corn chaat makes a great substitute for noodles as a children's snack.
 Vrat rice: Samak rice can be cooked like rice and eaten with any curry or vegetable.
From HT Brunch, April 8, 2018
Follow us on twitter.com/HTBrunch
Connect with us on facebook.com/hindustantimesbrunch
Close Story