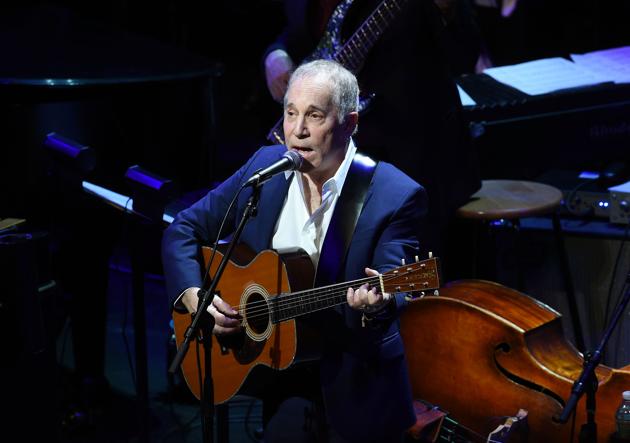 Did you miss these two albums in 2016?
Paul Simon and Wilco released low-key gems last year. Check them out
PUBLISHED ON DEC 31, 2016 06:56 PM IST
Even if you've been attacked by a slew of lists of 2016's best albums put out by magazines, websites and music blogs, covering every genre that has been humanly conceived, you might have still missed two albums. These two hit the scene quietly, almost stealthily and were largely unnoticed. That's unfortunate because what I'm talking about are 2016's two hidden gems. The first of them is June 2016's Stranger to Stranger, Paul Simon's 13th solo album. You could call Simon, 75, the pioneer of indie-folk if "indie-folk" means songs with literate lyrics and innovative musical compositions and, of course, if "indie-folk" was a thing when he began making music. That, incidentally, was a long time back.
Simon began playing first as a duo with Art Garfunkel when the two were 11 – circa 1956-57. Their music, familiar to everyone and favourite of many (my late mother was a fan into her 80s!) needs no description, critique nor review. His solo career too spans over half a century – beginning with The Paul Simon Songbook, his first album in 1965 and taking off a few years later. In the 1980s, he released Graceland, a collaboration with other musicians, including African artists, which became a gigantic hit. I never much dug his later solo albums – they were nice with Simon's uniquely rhymed lyrics; and his almost self-effacing style. But were they memorable? Um, I don't know. Then Stranger to Stranger happened last year. It's incredible how musicians that many of us grew up listening to in the 1960s, '70s and '80s and many who themselves are in their 70s or more have been releasing twilight year albums that are simply brilliant. The late David Bowie and Leonard Cohen did that; the Rolling Stones just released one fine blues roots album; and Bob Weir's Blue Mountain is super. In the same vein, Stranger to Stranger is Simon's greatest work since Graceland.
On it he's collaborated with Cristiano Crisci (aka Clap! Clap!), the Italian musician, producer and DJ, and used innovative instruments, world music styles (think Africa, of course, for which Simon has a predilection, but also South America and the Orient). You'll hear the Indian ektara (or gopichand) and Peruvian percussion instruments; you'll hear Afro-beats and Indian folk music influences. But most of all, you'll hear the lyrics of his softly-sung songs. The opener, The Werewolf, begins with a Milwaukee man who led a "fairly decent" life getting killed by his wife who uses a sushi knife to do the deed but the song is really about dark premonitions of times to come. On Wristband, a musician gets locked outside the backstage and is stopped at the front because he has no wristband but it quickly becomes an allegory for discrimination against the homeless and poor that leads to riots and an uprising. In the Garden of Edie is dedicated to Simon's wife, the talented singer, Edie Brickell. On Cool Papa Bell, he delivers an ode to a baseball legend. Werewolves, street angels, civil unrest but also love and faith are referenced in Simon's cross-genre album. And Clap! Clap! adds the groove and dance elements to the music. It's a pity no one's talking about Stranger to Stranger. It would be a shoo-in entry on my best of 2016 list if I were to make one.
As would Wilco's rather cornily titled new album, Schmilco. The Jeff Tweedy-led Wilco are infants compared to Simon. Tweedy is 49; his band is 23. But these alt-folkrockers have 10 studio albums under their belt. Their songs are often downbeat but nearly always pleasant. In the beginning, their music was closer generically to country (alt-country was how critics would define the Chicago band). True, Wilco's early works, such as A.M. and Being There sound country-ish, albeit with an experimental tweak, but it was with their breakthrough masterstroke, Yankee Hotel Foxtrot, that they established their unique sound – a blend of folk and psychedelia. Since then, Wilco's albums have always been great, each one exploring a new direction both lyrically as well as musically. Schmilco follows 2015's Star Wars, an album that the band released for free. Star Wars is also possibly Wilco's most experimental till date – fuzzy songs, raspy guitars, and a surprising space-rock ambience.
On Schmilco, they're back to their folk-country roots such as were explored on 2007's Blue Sky Blue. Reflective and introspective, the songs are downtempo musically yet surprisingly happy and leave you content. The album opens with a classic, Normal American Kids, which could be interpreted to be about wasted youth. On another, Happiness, Tweedy could be singing about his late mother; on Common Sense, it could be about the average American's boredom. Wilco have described Schmilco as being a "joyously negative" record. The cover art is by Joan Cornella Vazquez, the Spanish cartoonist with a macabre and disturbing sense of humour, which adds to the band's enigma. Wilco's music has often been described as "Dad rock" and while I may have many issues with "dad jeans", I have no problem with Dad rock. Schmilco is a perfect accompaniment while you reflect on 2016 and hope for 2017. Happy New Year!
From HT Brunch, January 1, 2016
Follow us on twitter.com/HTBrunch
Connect with us on facebook.com/hindustantimesbrunch
Close