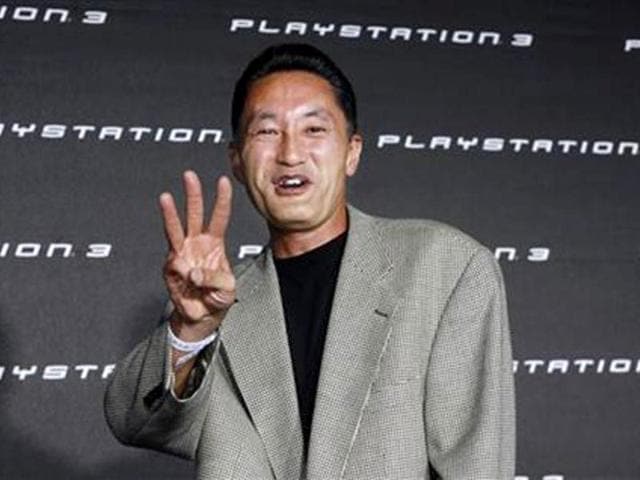 Sony sees $2.9 bn loss, new CEO warns of pain
Ailing Japanese electronics giant Sony Corp warned it was heading for a bigger-than-expected $2.9 billion annual loss, presenting a daunting task for incoming CEO Kazuo Hirai, who vowed to move quickly to turn things around.
UPDATED ON FEB 03, 2012 01:25 PM IST
Ailing Japanese electronics giant Sony Corp warned it was heading for a bigger-than-expected $2.9 billion annual loss, presenting a daunting task for incoming CEO Kazuo Hirai, who vowed to move quickly to turn things around.
Overtaken by more innovative rivals such as Apple Inc and Samsung Electronics over the past decade, Sony posted a $2.1 billion net loss for October-December, normally a strong quarter boosted by year-end holiday sales, as it battled a strong yen, flooding in Thailand that ruptured supply chains, and a weak economy.
It also took a one-off charge for exiting a flat panel joint venture with Samsung, and said sales dropped 17 percent to 1.82 trillion yen.
The forecast for a 220 billion yen ($2.9 billion) net loss for the year to March, Sony's fourth straight year of red ink, was close to double what the market had expected, and revealed the task ahead for Hirai, who replaces Howard Stringer as CEO in April.
Hirai, a 51-year old Sony veteran known for reviving the PlayStation gaming operations through aggressive cost-cutting, said he would not hesitate to scale back or withdraw from businesses if they were not competitive.
"I have a very strong sense of crisis about the environment surrounding us," Hirai told a news conference. "We cannot be afraid to make painful choices for the future of Sony. Our rivals and the operating environment won't wait for us."
There is unlikely to be a honeymoon period for Hirai, who is under immediate pressure to sort out the ailing TV business after it fell behind South Korean rivals such as Samsung in a market where prices are tumbling.
Above all, Hirai will strive to recapture the innovative flair that led Sony to come up with the Walkman personal music-player in the 1980s and the PlayStation in the 1990s, and regain ground lost since then to Apple and Samsung whose iPhones, iPads and Galaxy gadgets are snapped up by consumers.
Some analysts believe Hirai - 51, tall, urbane and a fluent English speaker - can rekindle the flame, saying he has a good grasp of the overall business and is likely to know how to break down its silos and integrate its divisions.
Others are less optimistic about his chances.
"It won't be easy for Sony to regain its lost ground under new leadership, as its overall competitiveness has sharply weakened," said Kim Young-Chan, analyst at Shinhan Investment Corp in Seoul.
"It's got structural problems that will take years to fix.
"It's not just Sony, but Japanese IT firms have similar problems. They are failing to innovate and produce industry-leading products in almost every major area - from TVs to displays, tablets and smartphones."
Hisashi Kuroda, general manager of equity investment at Meiji Yasuda Asset Management in Tokyo said Sony had to take tough decisions.
"Unless they do radical reforms, like the ones that would put everything completely upside down, Sony may not be able even to make profits."
Painful decisions
A chief concept in Hirai's strategy hinges on merging Sony's robust roster of entertainment properties - including singers Kelly Clarkson and Michael Jackson, and the "Spider-Man" and "Men in Black" film franchises - with its Vaio, Bravia and other electronics brands, in an effort to boost sales.
He said the TV business would be crucial to this "convergence" strategy, brushing aside suggestions it may need to pull out of the market even with the business set to lose 220-230 billion yen this financial year.
"There's still a chance in home electronics and I don't think Sony should quit TV's, but unfortunately I can imagine the day may come when they will pull the plug on the business," said a former engineer and executive at Sony.
"This is because when you keep making losses and you have no fresh ideas, that becomes the easy choice."
Chief Financial Officer Masaru Kato said Sony aimed to halve losses on flat TVs in the next financial year from April, when as a company it hopes to make an operating profit of about 200 billion yen.
Hirai singled out medical as a potential core business for the future, but he declined to comment on any possible investment in troubled endoscope maker Olympus Corp.
Troubled legacy
Welsh-born Stringer, a former journalist who ran U.S. broadcaster CBS, was brought in as a rare foreign CEO in Japan to shake things up, but many analysts see his major achievement as cost-cutting.
Sony's shares have lost nearly two-thirds of their value since Stringer, who turns 70 this month, took the helm as CEO and chairman in 2005.
Stringer sold off TV factories in Spain, Slovakia and Mexico and outsourced more than half of its production to other companies, including Hon Hai Precision Industry, the contract electronics maker whose key customer is Apple.
Recently, Sony exited an LCD panel venture with Samsung, enabling it to obtain screens for its TVs more cheaply. It also agreed to buy out Ericsson's half of their smartphone venture for $1.5 billion to shore up its position in a market where Apple and Samsung have become leaders.
Hirai was effectively anointed as Stringer's successor last March when he was promoted to head Sony's consumer products and services businesses, which produce the bulk of Sony's $85 billion in annual sales.
"They've been grooming him for a while," said Dan Ernst, Hudson Square analyst. "I think he will carry on the plan for Sony - as difficult as it is."
The last year has been brutal for many Japanese companies, hit by a strong yen that hurt exports, and two natural disasters - the March earthquake in Japan and the Thai floods.
Stringer said those disasters and the Lehman shock of 2008 had hit Sony hard and masked much of the progress made during his watch.
"If we hadn't reformed Sony as we did, can you imagine where we would be today," Stringer said. "I rest my case."
Close