Bengaluru Gym Death: Post mortem reveals actual cause of death
Updated on Apr 04, 2022 06:40 PM IST
The cause of death of a young woman at the city's Byappanahalli gym has been revealed in the post mortem report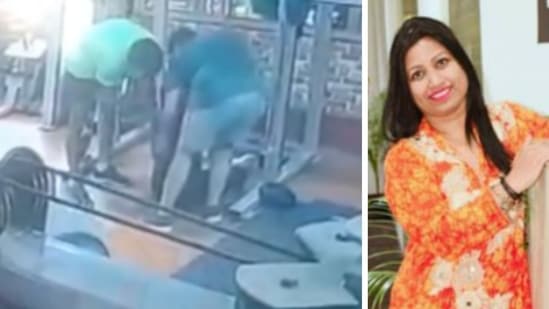 A week ago, a 35-year-old woman passed away after collapsing in the gym at Byappanahalli while she was working out at the Challenge Health Club at Mallesplaya at 8 AM. Staff at the gym and those exercising nearby rushed to her aid and called an ambulance. She was rushed to the CV Raman Hospital. Vinaya died en route to the hospital, according to the police report based on the doctor's preliminary examination.
The post mortem report on the death of a young woman at the city's Byappanahalli gym has revealed the cause of death.
According to the post mortem report by the doctor at the CV Raman Hospital, her death was caused by a cerebral hemorrhage which was the result of blood vessel rupture caused by stress in the brain. According to WebMd, brain or cerebral haemorrhage is a type of stroke caused by an artery in the brain bursting and causing bleeding localised bleeding in the surrounding tissues.
Eastern Division DCP Dr. Bhimashankar Guleda has spoken about the case and advised people to be careful before lifting heavy objects in the gym.
Vinaya Kumari, 35, from Mangalore, died while working out at the gym. A case has been lodged at the Byappanahalli police station regarding the death of a young woman who was employed in a private company. The incident happened on March 26. Vinaya had been coming to the gym every morning for the preceding two years while living in a rented property. Her demise caught her family and friends off guard. Jayamma, her landlord, said he found out about her death while in the gym.
Vinaya is believed to have worked at IDC in Mangalore as a background officer. For the last few years, she had been living alone in a leased house in GM Palya. She allegedly went to the gym the next morning after returning home from work on Friday night. At first sight, Vinaya appeared to have suffered a heart attack. Vinaya's video of her collapsing after a workout went viral.
Personalise your news feed. Follow trending topics