HC dismisses bail plea of Punjab IAS officer Sanjay Popli in corruption case
Jan 30, 2023 02:30 PM IST
Popli, a 2008-batch IAS officer, was arrested by the state vigilance bureau on June 20 last year in a case pertaining to the allotment of tenders when he was posted as the chief executive officer of the Punjab Water Supply and Sewerage Board
The Punjab and Haryana high court on Monday dismissed the bail plea of Punjab IAS officer Sanjay Popli, arrested by the state vigilance bureau on June 20 last year, in a corruption case.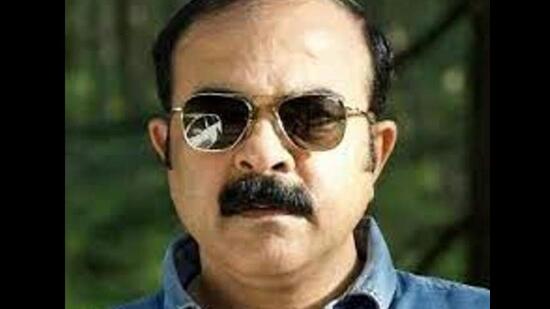 Also read: Punjab industry calls groundwater charges hefty, seeks rollback
Popli had approached the high court on October 20 after his plea was dismissed by a Mohali court on August 29. The detailed order is awaited.
The 2008-batch Indian Administrative Service (IAS) officer was arrested in a case pertaining to the allotment of tenders when he was posted as the chief executive officer of the Punjab Water Supply and Sewerage Board.
In the plea, he had argued that the vigilance had no powers to arrest him in a corruption case without taking the mandatory approval from the central government under Section 17A of the Prevention of Corruption Act.
The vigilance bureau booked him following the statement of a contractor, Sanjay Kumar, and the video evidence submitted by him besides board assistant secretary Sandeep Wats' statement. Popli was accused of demanding a bribe at the rate of 1% for allotment of a tender and receiving ₹3.5 lakh as such.
Kartik Popli, 26, the only son of the senior IAS officer, died of a gunshot wound in the head when a VB team was at his house for a search in Sector 11, Chandigarh, on June 25. The family had initially accused the VB of excesses but did not pursue the case.
On June 20, Chandigarh Police also registered a case under the Arms Act against Popli at the Sector 11 police station after the VB recovered 41 cartridges of 7.6mm, two cartridges of .32-bore, and 30 cartridges of .22-bore guns from his house that were not endorsed on his arms licence.