Environment in focus at Mohali Mind Tree School's scrap sculpture camp
Jan 19, 2023 08:39 PM IST
Mind Tree School recently hosted the 10th National Stone and Metal Scrap Sculpture Camp at its school premises from December 20, 2022 to January 17, 2023
Mind Tree School recently hosted the 10th National Stone and Metal Scrap Sculpture Camp at its school premises from December 20, 2022 to January 17, 2023. The camp was inaugurated by school principal Harveen Kaur in the presence of director Sanjay Kumar.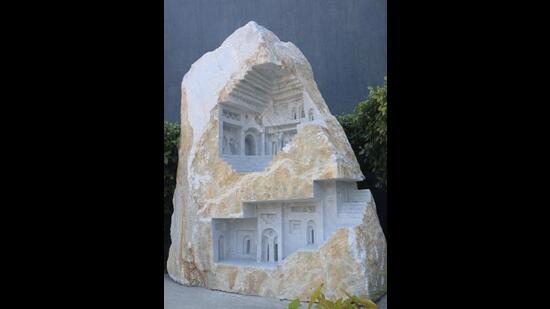 The camp was organised with the goal of promoting initiatives to preserve the environment. Works created entirely with scrap materials that would otherwise be disposed of were displayed.
The works of sculptors such as Bapusahib Zanje, Sangam Vankhade, Sachin Chaudhari, Bhola Kumar, Prashant Wadalkar, Debasish Bera, and Shaik Azgharali were displayed. The collection was curated by Mohan Shingne and the camp was open for the public to witness and interact with the sculptors. A ceremony to thank the artisans was held on the last day of the camp.