Panchkula: Goldsmith, aide booked for securing loan against fake jewellery
Feb 04, 2023 04:54 AM IST
The accused, Deepak Bhola, a goldsmith, and his accomplice, Rashmi Kiran, of Sector 4, Panchkula, were booked on the complaint of Paramjit Singh, assistant general manager, Bank of India
Police are on the lookout for a goldsmith and his female accomplice for duping a bank of ₹10.36 lakh by securing a gold loan against fake jewellery.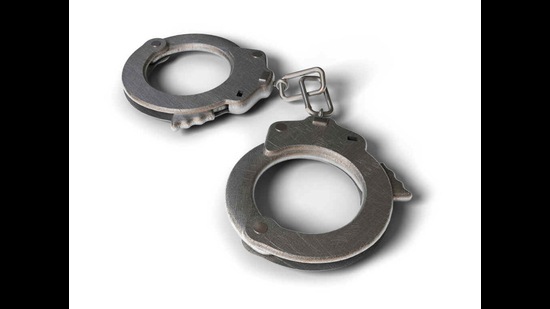 The accused, Deepak Bhola, a goldsmith, and his accomplice, Rashmi Kiran, of Sector 4, were booked on the complaint of Paramjit Singh, assistant general manager (AGM), Bank of India.
The AGM stated that Kiran approached the bank in February 2021 for a loan against gold jewellery weighing 295.70 gm. Before approving the loan, the bank got the ornaments tested from goldsmith Deepak Bhola, who was empanelled with the bank. After he assessed the gold's value and issued a certificate, a loan of ₹10.36 lakh was issued to Kiran.
However, the woman defaulted on loan repayment despite several reminders. Eventually, in September 2022, the bank decided to auction the gold and got the jewellery re-appraised from two other goldsmiths, who revealed that it was fake.
The AGM alleged that Deepak Bhola, in connivance with other borrowers, had defrauded various branches of Bank of India through similar modus operandi and at least 17 FIRs had been lodged against him and other borrowers. On his complaint, a fresh case of cheating was registered at the Sector-14 police station.