Punjab drugs case: High court grants bail to Akali leader Bikram Singh Majithia
Updated on Aug 11, 2022 03:36 AM IST
Majithia, a former minister, was booked under the NDPS Act in December 2021 by Punjab Police, but was given protection from arrest by the Supreme Court before he surrendered on February 20 once the assembly elections were over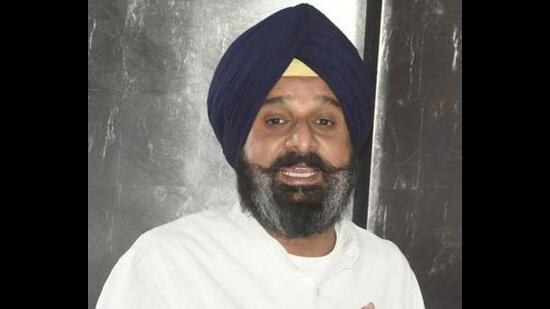 A Punjab and Haryana high court (HC) bench on Wednesday granted bail to Shiromani Akali Dal leader Bikram Singh Majithia in a 2021 drugs case.
The HC bench of justice MS Ramachandra Rao and justice Sureshwar Thakur, while allowing the May 23 plea from Majithia, observed that there are reasonable grounds to believe that the Akali leader was not guilty of the offences charged against him and that he was not likely to commit such offences while on bail.
Majithia, who is a former minister, was booked under the Narcotic Drugs and Psychotropic Substances (NDPS) Act in December 2021 by Punjab Police, ahead of the assembly polls. At present, Majithia is lodged in the Patiala jail (released in the evening). In his plea, Majithia had termed the case a result of "political vendetta" and argued that there was no credible and legally admissible material against him.
The court, clarified that it did not intend to deal with the issues of "political vendetta" and "merits and manner" of registration of the criminal case as it was dealing with the bail plea.
The HC bench observed that there is no material placed on record showing possession, transportation, storing by or recovery of any contraband from Majithia. "All recoveries in the concluded trials have been effected from specific individuals and the petitioner was not shown therein to have any role in that regard," it said referring to convictions of drugs' seizure cases of Jagdish Bola and others. However, the bench on three occasions clarified in the 26-page judgment that the court's opinion was tentative and was made only for deciding his bail application and should not be construed as an expression of a "final opinion".
The bench, while dealing with allegations of harbouring drug lords sitting in Canada, observed that in light of the material before it, reasonable grounds existed to believe that petitioner was not guilty of offence. The state police had claimed that statements of 40 persons have been recorded till date, but did not place before the court the statement of more persons about petitioner's involvement in "financing" of drug trafficking. The state is still attempting to collect information from various financial institutions in India and abroad and does not appear to have made much headway in that regard as of date, though the FIR was registered almost eight months ago, it said.
"So on the basis of the material placed before us as on date, we are of the view that the evidence against the petitioner is frail and not credible and so reasonable grounds exist to believe that petitioner is not guilty of 'financing' drug trafficking," it added.
The court also wondered why the state police did not even seek his police remand after he surrendered before the special court and only sought judicial remand. The bench while allowing bail said that he would furnish personal and surety bond of ₹2 lakh each and deposit his passport with the investigating agency and would travel abroad only after permission from the court.
He has also been asked not to tamper with the prosecution evidence and appear before the trial court as and when asked to. He has also been directed not to threaten any person associated with the case. "In case of breach of any of the above conditions, the prosecution shall be at liberty to move an application for cancellation of bail before this court," it added.
Personalise your news feed. Follow trending topics