Spice of life: When words conceal more than they reveal
Feb 03, 2023 12:42 AM IST
While stark, blunt truth would land one up in trouble, a blatant lie one cannot utter as our conscience would never permit. A little play of words, a partial conceal or sheer camouflage can definitely save our face
"What's in a name? That which we call a rose/by any other name would smell as sweet," is the soliloquy of Juliet from William Shakespeare's romantic comedy Romeo and Juliet. What something is called is arbitrary compared to its intrinsic qualities. Her plea was to look beyond the literal meaning of the word. On the other hand, we come across polysemous words, words of many senses. With a wealth of words at your command one can handle dicey quandary dexterously.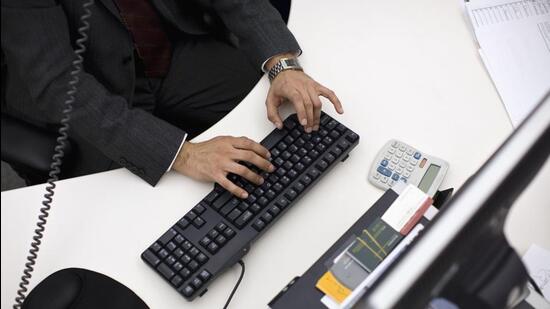 Many a times, life springs up surprises and we are face to face with bizarre predicaments. Thousand explications criss-cross our brain within a fraction of time. While stark, blunt truth would land one up in trouble, a blatant lie one cannot utter as our conscience would never permit. A little play of words, a partial conceal or sheer camouflage can definitely save our face and salvage our soul as well. An allusion to Ashwathama from the Mahabharat would certainly corroborate my corollary.
One sunny winter afternoon, my sister took Ma to Sadar Bazaar. She escorted her to the shop leaving her scooter for a few seconds outside. As luck would have it, a constable stood beside it on her return. Apologies fell on deaf ears and the constable towed her vehicle away. She nonchalantly followed him to the chowki. The officer in-charge asked for the documents, which she furnished in a jiffy. He then asked, "Papa kya karte hain? (What does your father do?)" Without batting an eyelid, she replied, "He is assistant commissioner, administration, headquarter, New Delhi." Pin drop silence. Grinning sheepishly, he reprimanded in a flattering tone to be careful in future, returned her papers and our Jhansi ki Rani jubilantly rode back. A wilful omission of KVS worked saviour in her favour.
My cousin had a tough time soothing her colic infant at the immigration counter. The officer asked her to complete the formalities quickly and end the ruckus. The haggard mom quickly scribbled her name, designation, CBI and handed back. A dramatic U-turn in the entire personnel behaviour, all at their courteous best. Thereafter she enjoyed preferential treatment and the whole process went seamless to perfection. A ruinous experience catapulted into immemorial one for a banker indeed.
Often, I try to mollify my truant niece and offer remedies to her imaginary ailments, her sudden stomach-aches, leg pains and finicky eating. After all, I too am a doctor, I show her my college I-card to allay her questionable looks. Well, philosophy of letters or philosophy of life!
kalrasuruchi@yahoo.com
The writer is an associate professor and head of the department of English, Hindu Girls College, Jagadhri