Two held for overcharging at mini secretariat parking lot in Ludhiana
Published on Jan 25, 2023 12:01 AM IST
The complainant Munish Kapoor stated that he had visited the parking lot and found the contractor's staff fleecing the motorists by overcharging ₹40 for parking a four-wheeler against the sanctioned fees of ₹20 along with 18 percent GST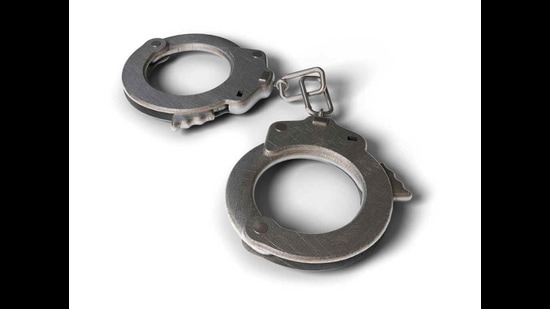 Police on Tuesday arrested two staff members of the multi-level parking lot at the district administration complex for allegedly overcharging visitors.
The arrested accused have been identified as Surinder and Ramanjot.
Police have registered a case against Krishna Sahni, who is the contractor of the parking, and three others who work under him-, Deepak, Surinder, and Ramanjot.
They have been booked under sections 406(breach of trust), 420(cheating), 120-B( criminal conspiracy) at the Division no 5 police station on Monday. The FIR was registered on a complaint filed by the personal assistant of MLA (Ludhiana West) Gurpreet Gogi.
The complainant Munish Kapoor stated that he had visited the parking and found the contractor's staff fleecing the motorists by charging ₹40 for parking a four-wheeler against the sanctioned fees of ₹20 along with 18 percent GST. He said that he had recorded the incident on his mobile phone and reported it to the police.
Station House Officer, Division no 5 Police station, sub-inspector, Neeraj Chaudhary said that during the initial investigation, the allegations made by the complainant were found true and police have arrested two accused who were produced in court on Tuesday and were sent to two days police remand.