A solution used in Norway can help reduce Delhi water pollution, as per UN body
Updated on Aug 25, 2022 07:06 AM IST
Delhi has an estimated population of about 3 crore and is one of the largest cities in the country.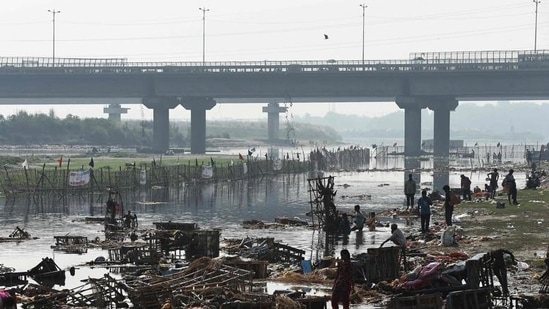 To bring down the water pollution levels in Delhi, a big goal was announced by the government a couple of months ago that the city would be able to process 95 per cent of the wastewater by the end of 2022. This, according to the government, was in sync with plans to reduce the pollution levels in the Yamuna river. In a report published by the United Nations Environment Programme or the UNEP this month, it has been underlined how 80 per cent of the water supplied to the households in the city ends up as wastewater. The city has an estimated population of about 3 crore people.
A 'first-ever study if its kind' study has also been cited by the UN body to review how the national capital can be more efficient with recycling of water. Various technologies - used by sewage treatment plants - "for nutrient recovery and recycling for safe and sustainable re-use of wastewater in Delhi," were assessed as a part of the study, the UN body says. "These include activated sludge process (ASP), extended aeration (EA), moving bed biofilm reactor (MBBR), sequential batch reactor (SBR), or fluidized aerobic bed reactor (FAB) processes," it added.
Which one was found to be most effective? A system also used in Norway - the MBBR. It relies on a combination of biological methods, and not just chemical or mechanical processes to treat the water. However, it comes with its own set of challenges. "The adoption of MBBR technology for large sewage treatment plants is challenging as maintenance costs are large," said Sangeeta Bansal, a lead researcher on the project.
For large sewage treatment plants, SBR and ASP systems have found to be effective.
Where can treated wastewater be used? Toilet flushing, construction, agriculture, car washing, and rejuvenating affected rivers and lakes are some of the non-potable purposes, says Riccardo Zennaro, a Programme Management Officer for wastewater at UNEP.
Meanwhile, it's not just Yamuna where pollution has triggered experts' concern. "Since 2011, the lake area has increased by eight per cent due to pollution," the UN body highlights.
Personalise your news feed. Follow trending topics