'Won't act against pvt vendors for not paying license fee': Delhi govt to HC
The court was hearing a plea seeking to postpone till November 17 the collection of licence fee as the petitioners, 16 retail liquor traders, claimed the government has not yet fixed maximum retail prices for liquor brands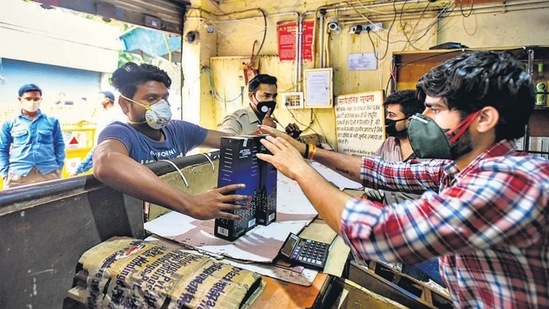 Updated on Nov 12, 2021 03:42 AM IST
The state government on Thursday verbally assured the Delhi high court that it will not take any coercive action against retail liquor vendors for now for not paying the license fees under the New Excise Policy 2021.
The court was hearing a plea seeking to postpone till November 17 the collection of licence fee as the petitioners, 16 retail liquor traders, claimed the government has not yet fixed maximum retail prices (MRPs) for liquor brands.
Justice Rekha Palli, while hearing the plea challenging the decision of the state government to levy license fees from November 1, 2021, was informed by senior advocate Rahul Mehra that the government and liquor vendors are partners in business, and that the interest of all the stakeholders will be protected by not taking any precipitate action against anyone.
Currently, there are 408 liquor vends run by the Delhi government in the city. As per the new excise policy, these will shut down on November 16 as new retail vends will open from November 17 in the Capital.
Mehra said that a similar assurance has also been made before another bench of the high court hearing challenges related to excise policy. "...this is not at all adversarial. These are our business partners…and we want success as much as other stakeholders want it to be," Mehra said.
On the last date on Tuesday, the court had asked the government to specify the number of liquor brands for which the MRPs had been fixed.
In response, Mehra gave a one-page note to the court on Thursday, mentioning that of the 30 major brands, MRPs of 10 have been fixed and the process for seven more will be complete in two days. He sought more time from the court to file a proper response, after which the court posted the matter for Monday.
During the hearing on Thursday, the court expressed unhappiness with the government for filing another 31-page affidavit opposing the pleas by the retail license holders, pointing out that it had only made a limited query on the number of liquor brands for which MRPs have been fixed.
In the affidavit, the government said retail vendors were trying to cover up their own delays and avoid payment of the license fee levied in accordance with the provisions of the Delhi Excise Act and rules and also the terms and conditions of the tender. Mehra said that the delay is also due to the fact that the wholesale sellers have not yet approached the government for fixing MRPs.
However, senior advocate Maninder Singh, appearing for the petitioners, disputed the government's stand and said that there was no delay on their part. He contended that brands were being registered till November 8 even as MRPs were not fixed.
Topics
Close Story