Better mental and physical health add to facial beauty: Pathak
Published on Jan 23, 2023 01:01 AM IST
Experts stress on improvement in lifestyle and diet for overall health and beauty at the AICBACON-2023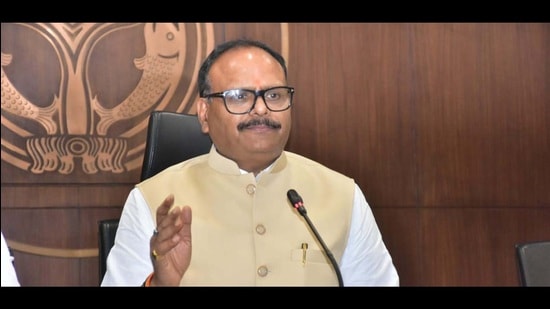 Before going for the artificial beauty with make-up, focus upon your mental and physical health that add to the facial beauty naturally, said experts at "AICBACON-2023", the health and beauty conference that was inaugurated by deputy chief minister Brajesh Pathak as chief guest on Sunday.
"Every morning when we get ready, we all think that we should look good and the best. Good looks depend upon diet and also how we live," said the deputy chief minister and state's health minister while addressing the inaugural function.
"India's strength is growing and the recent example is the country hosting the G20 summit. It is the result of the efforts of all, including the doctors, who did extremely good work during the pandemic," said Pathak.
"Your mental and physical health is reflected on your face. With better mental and physical fitness, beauty will also improve," said Dr Rama Srivastava, secretary general AICBACON (All India Cosmetologists And Beauticians' Association) that organised the event.
Sharing more on that Dr Srivastava said, "People can include yoga or a physical exercise in their daily routine particularly in the morning to give the day a good start. Diet should also be planned as per the work one does. More physical work means more energy giving food and adequate liquid intake."
Prof AK Singh, former vice chancellor of Atal Bihari Vajpayee Medical University and president AICBA said, "While using beauty products people should not follow others. In fact, use of products should be decided individually on the basis of skin type."
Dr Vaibhav Khanna, one of the speakers said people of different age groups need different diet plans.
"Your work and body type decide what you should eat to look healthy, fit and beautiful. Every individual looks beautiful in their own way. Imitating others can actually spoil the natural beauty on your face," he said.
During the event, several presentations were held by experts including Blossom Kochher, a pioneer in the field of beauty.