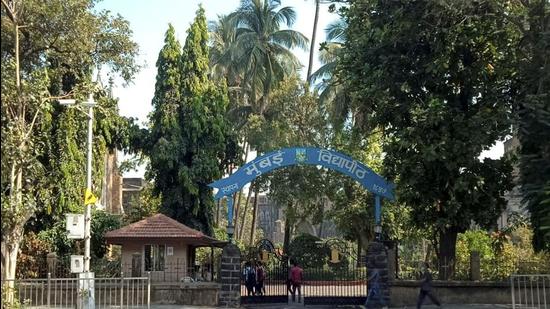 Mumbai university earned
₹

20 lakh in photocopy,

₹

6.55 crore in re-evaluation in 2 years: RTI

A response to a Right to Information (RTI) query has revealed the University of Mumbai (MU) earned

₹

20

PUBLISHED ON MAR 11, 2021 12:12 AM IST
A response to a Right to Information (RTI) query has revealed the University of Mumbai (MU) earned ₹20.09 lakh in fees for photocopying answer booklets and ₹6.55 crore in re-evaluation fees between the 2018-19 academic year until the first half of 2020. As per the year-wise data shared by the university, a large chunk of this money was collected in the 2018-19 and 2019-20 academic years.
"Applications for re-evaluation keep increasing at the university and the problem lies in the manner in which assessment of papers are conducted. MU needs to work on its assessment process to control re-evaluation requests," said Vihar Durve, a city-based RTI activist.
As per information shared by the university, it received ₹10.02 lakh, ₹9.92 lakh and ₹13,960 in 2018-19, 2019-20 and the first half of 2020 respectively for photocopy applications. Similarly, it received ₹3.73 crore, ₹2.74 crore and ₹7.76 lakh in re-evaluation fees in the three academic years. "At the time of receiving the RTI query, examinations at the university were still underway so we cannot share details about the current semester," stated the response from MU.
Officials from the university's examination department said the high number of re-evaluation applications are not related to assessment errors. "Students often try their luck with re-evaluation just to find out if they can get one or two additional marks, so in many cases, students don't apply for re-evaluation due to errors," said an official on condition of anonymity.
With the winter 2020 examinations having been conducted online, varsity officials clarified that students will not get the option of re-evaluation in the examination session because papers were conducted in multiple-choice questions (MCQs) format. "Also the first half of 2020 saw very few re-evaluation applications mainly because lockdown was implemented in March 2020 and then students' applications were rejected once the university reopened in early June," said a student.
Last month, another RTI data from the board of examinations and evaluation shows that 87,567 students applied for re-evaluation in the first and second half of 2018. Of these, 39,652 students passed the exams after re-evaluation. This means that almost three in five students passed the exams after re-evaluation. "University's claim that students apply for luck is wrong because many students end up passing exams after re-evaluation," added Durve.
Close