State mulls new draconian law to curb 'urban guerrillas'
Published on Jan 10, 2023 12:31 AM IST
The Maharashtra government is considering the enactment of a Public Security Act (PSA) to get more powers to act against the 'front organisations' that are allegedly active as 'urban guerillas'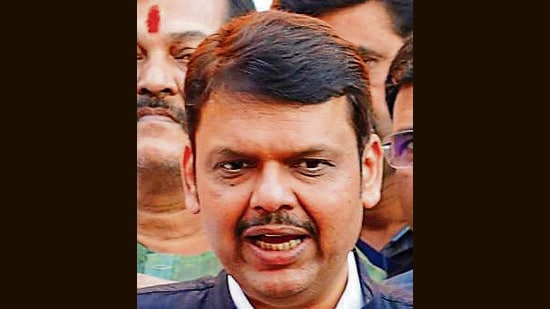 The Maharashtra government is considering the enactment of a Public Security Act (PSA) to get more powers to act against the 'front organisations' that are allegedly active as 'urban guerillas'. The bill could be tabled in both houses of the state legislature during the budget session in February-March.
Deputy chief minister Devendra Fadnavis, who also holds the home portfolio, told HT that at present, Maharashtra did not have a "powerful enough" law to take action against the alleged 'front organisations'. "We have not yet reached the stage of preparing the draft bill," he said. "I have directed the home department to study the laws enacted by Telangana and Chhattisgarh. Further steps will be taken after that."
A home department official claimed that apart from a few districts of the state, including Gadchiroli and Gondia, Maoist activities were on in the urban areas. He said that BJP leaders had been vocal about these activities, and pointed to the arrests of some activists in the recent past. BJP leaders have been alleging that some people in the city have been helping Maoists and calling them 'urban guerrillas'.
"In an order in October last year, the Nagpur bench of the Bombay high court had set aside the conviction of former Delhi University professor G N Saibaba," the official said. "It ruled that the trials of Saibaba and five others were null and void in the absence of a valid sanction under the Unlawful Activities (Prevention) Act. Saibaba was facing charges of links with Maoists. The Supreme Court, however, suspended the HC decision. The state government is of the opinion that a Public Security Act will help it take action against suspect organisations and activists associated with them."
The Telangana government banned 16 organisations last year, declaring them 'unlawful' and 'new front organisations of the proscribed Communist Party of India (Maoist)'. The order, which was revoked in three months, said that the front organisations were holding protests and demanding the release of activists.
Chief minister Eknath Shinde, who was the home minister for a brief period in January 2020, had announced that the MVA government would enact the Public Security Act "to tackle the menace of Maoist activities". Shinde had visited Gadchiroli and said that the local police and the administration faced a lot of difficulties in combatting these activities. He had said that after he discussed the issue with CM Uddhav Thackeray, he had been given clearance with regard to the Act.
The opposition, meanwhile, is up in arms against the move.
"The BJP has been targeting activists and political opponents by linking them with Maoist activities," Maharashtra Congress general secretary Sachin Sawant said. "The investigations by a few foreign agencies have proved how malware was used to plant the so-called 'proof' of Maoist activity in the activists' laptops. I am afraid that the proposed act may be used against such activists blatantly."
"Maharashtra does not require any such additional law, as we already have UAPA and MCOCCA," advocate Firdos Mirza, who has represented many civil activists in various courts, said. "What we expect is that it should not violate Article 21 of the constitution which ensures every citizen a dignified life. No citizen should be hunted by the police or any other agency under the pretext of public security."