Consumers in UP spared of power tariff hike for second consecutive year
Updated on Jul 29, 2021 09:17 PM IST
UPERC is believed to have taken the decision in view of the situation arising from the Covid-19 pandemic as well as assembly elections that are due early next year in the state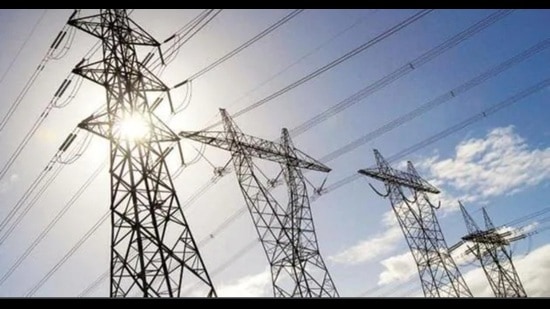 LUCKNOW The UP Electricity Regulatory Commission (UPERC) on Thursday announced the tariff order for 2021-22, retaining the existing rates in what may come as a big relief to consumers who have been spared a tariff hike for the second consecutive year.
The regulator is believed to have made no tariff hike in view of the situation arising from the Covid-19 pandemic as well as assembly elections that are due early next year in UP. But the UPERC has issued some important directions to the UP Power Corporation Ltd/discoms (licencees).
"The commission, taking into consideration the consolidated gap /(surplus) position of all the five state discoms, approves the existing rate schedule of FY 2020-21 (previous year) to continue to operate in FY 2021-22. Accordingly, no change in any slab and no tariff hike in any category/subcategory has been effected in FY 2021-22," the commission said in its order.
Welcoming the tariff order, UP Rajya Vidyut Upbhokta Parishad chairman and state advisory committee member Avdhesh Kumar Verma said: "The commission not only made no revision in the tariff, but also rejected the UPPCL's proposal for changes in the tariff slabs and levy of regulatory surcharge. The order will give much relief to consumers in the Covid year."
UPERC chairman RP Singh said apart from retaining the old tariff, the commission had also not allowed any billing and collection inefficiency as doing so would amount to punishing honest bill payers and reward the bad behaviour of delinquents.
"We have also not allowed any expenditure towards smart meters as claimed by the licensees since the rollout plan approved by the Commission earlier clearly stated that this was to be funded through efficiency gains by the licencee in terms of reduction of commercial losses," he pointed out.
For FY 2021-22 (the current year), the commission approved distribution loss at 11.08% as per the approved losses in Business Plan Order dated 27.10.2020 against the claim of 16.64%.
"In addition to this, the commission has issued directions to the UPPCL for following up peer to peer energy exchange using Blockchain technology pilot forward to its next phase i.e. integrating it with the existing billing system (ERP)/ financial settlement etc so that P2P rooftop solar energy may become operational for the prosumers and consumers of the state," Singh said.
He said petitioners had been directed to expedite completion of the smart meter rollout and also submit the technical/financial impact of such rollout on their system.
Personalise your news feed. Follow trending topics