Budget expectations 2023: Affordable housing in Pune, increase tax exemption on home loan
Jan 30, 2023 10:40 PM IST
The Pune real estate industry anticipates that the government will rationalise property prices, increase tax exemption on home loan interest and rental income and relax investment on long-term capital gains, as well as broaden the definition of affordable housing
The Pune real estate industry anticipates that the government will rationalise property prices, increase tax exemption on home loan interest and rental income and relax investment on long-term capital gains, as well as broaden the definition of affordable housing.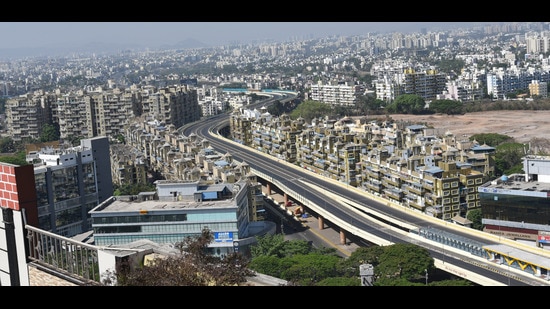 "Land prices and flat prices are not matching the actual sale price; in some areas, they are phenomenally higher than the actual price of sale," said Anil Pharande, president of CREDAI- Pune Metro.
"Our recommendations are focused on sustaining the current growth in the sector, boosting demand and exemptions for home-buyers. The real estate sector can add millions of livelihoods in a short-time and significantly contribute to the GDP," he added.
Ranjit Naiknavare, vice president, CREDAI-Pune Metro, said, "As the real estate sector has been on a growth path in the last two years across all parts and various categories, we at CREDAI-Pune Metro have several recommendations for the union budget 2023-24. Among the key recommendations is an increase in the tax exemption on home loan interest, an exemption on rental income, and a relaxation in investments on long-term capital gains."
Rohit Gera, managing director, Gera Developments, said, "The real estate sector is currently doing well. This is primarily on account of affordability since rates have barely increased over the past seven years. In terms of the budget, I don't have any specific expectations. However, I would like to see the government provide more relief to home buyers by increasing the income tax deduction for mortgage interest. The government should undoubtedly work to make it easier for people to purchase homes."
"Globally, there is a risk that demand for housing will be impacted. The sector's assistance in the face of impending headwinds is to protect demand for the sector "Gera continued.
Vishal Gokhale, chairman and MD, Gokhale Constructions, emphasised, "Some of the key recommendations in this year's budget are to increase tax exemption on interest paid on home loans, exemption on rental incomes, and relaxation in investments on long-term capital gains."