Civic Sanskriti: Align sustainable devp goals with Pune's civic challenges
If monitoring and measuring make us behave more sustainably, then Indian cities should prepare local Sustainable Development Goals' (SDG) reports, says Sanskriti Menon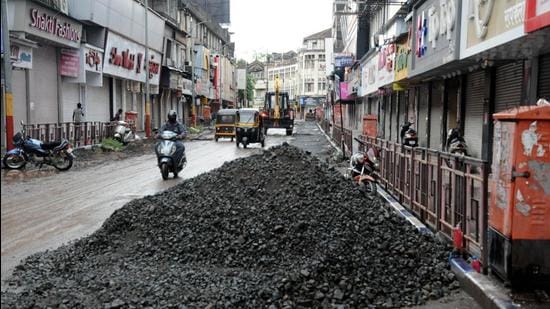 Updated on Jun 15, 2021 06:21 PM IST
A few days ago, NITI Aayog released the Sustainable Development Goals (SDG) India Index and Dashboard 2020–21. It told us that Kerala is ranked first, and Maharashtra is among the top five states.
India is ranked 120 out of 165 countries in an independent global report and index using the SDG framework, prepared by a team led by Jeffrey Sachs and the Sustainable Development Solutions Network. We have a lot to do!
All United Nations' member states adopted the Sustainable Development Goals in 2015. Developed through a global consultative process, these 17 goals and 169 related targets are to be achieved by 2030.
The goals are: no poverty, zero hunger, good health and well-being, quality education, gender equality, clean water and sanitation, affordable and clean energy, decent work and economic growth; industry, innovation and infrastructure; reduced inequalities; sustainable cities and communities; responsible consumption and production; climate action; life below water; life on land; peace, justice and strong institutions; and strengthening global partnerships for the goals.
The goals are relevant not only at the country level, but for cities as well. How India's cities develop is highly consequential for global sustainable development.
Consider this: globally, 4.2 billion people live in cities, about 54% of the world population. Of these, 451 million are urban dwellers in India. So, over 10% of the world's urban population lives in Indian cities.
By contrast, the US is about 82% urban with 269 million urban dwellers of its total population of 327 million. If Indian cities taken together were to be considered a country, this "Indian city country" would be bigger than the US.
If monitoring and measuring make us behave more sustainably, then Indian cities should prepare local SDG reports. The NITI Aayog report too refers to responsibilities at all levels of government.
A couple of years ago, a mapping of municipal functions with the SDGs was done in a pilot initiative in Patiala. However, a formal framework has not yet been provided to cities by the central or state governments for how best to contribute to the SDGs with their municipal functions.
It is admirable that since the 1990s, the Pune Municipal Corporation has been regularly publishing its annual Environment Status Report (ESR). It uses a framework of Drivers-Pressure-Status-Impact-Response and is a handy reference for the city's performance on air quality, water, waste, and aspects such as the number of gardens and vehicular growth, etc. The ESR gives us the trends and status of environmental quality and is published around the end of July every year, so look out for it.
A Pune SDG Report is perhaps now called for. The ESR framework provides the status, but the SDG framework also provides desired directions for change and has targets and indicators. Currently, when the ESR highlights that the city's air and water are polluted, the municipal plans and budgets don't necessarily incorporate corrective actions.
The SDGs targets and indicators don't all neatly match with municipal functions. Nor do all municipal functions directly fit in. But, that is ok. The important thing is to critically look at and deliberate upon the various indicators of sustainable development and check how well-aligned with sustainability needs, or not, are the city government's policies and projects.
Often, several targets are linked. For example, the SWaCH Cooperative has been working to improve the livelihood arrangements (SDG 1.4) and work conditions (SDG 8) of a highly vulnerable, predominantly female workforce (SDG 5), which helps reduce inequalities (SDG 10).
SWaCH encourages doorstep collection of source-segregated waste (SDG 11), improves the retrieval of recyclables, thus enhancing sustainable production and consumption (SDG 12), and avoids waste-burning and consequent air pollution (SDG 11, SDG 3.9.1). By using a non-motorized collection system, SWaCH avoids carbon emissions and support climate action (SDG 13).
Converting the SWaCH model to a contractor-driven model for corporate profits would likely reduce the overall SDG performance of the city.
It's up to us to use tools like SDG indices and frameworks to improve well-being, especially of those who are the poorest and most marginalised, and to make our footprint on the earth lighter.
While governments should improve sustainability performance and monitoring systems, the public don't have to wait for that to happen to do their bit.
Individuals, communities, and CSR-supported partnerships can (and already do) think, learn, plan and act for sustainability. Let's strengthen our own contribution and ask for the city government to do so too.
Sanskriti Menon is senior programme director, Centre for Environment Education. She writes on urban sustainability and participatory governance. Views are personal. She can be reached at civic.sanskriti@gmail.com
Close Story