Water resource dept fails to update storage data of dams
Updated on Apr 23, 2022 11:44 AM IST
For the last few days, the water resource department is not updating its dam storage data, due to which there's no clarity about water stock in dams across Maharashtra, including Pune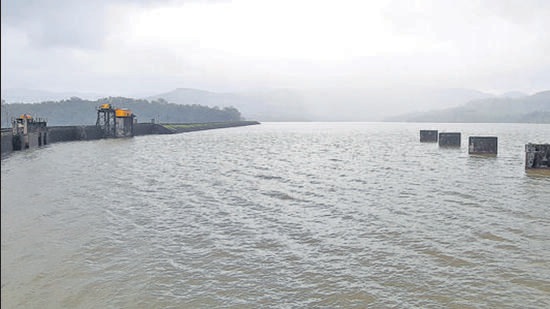 The stock in four dams-Panshet, Warasgaon, Khadakwasla, Temghar that supply water to Pune, is still showing 82 per cent as the water resource department has failed to update the data. For the last few days, the water resource department is not updating its dam water stock data, due to which there's no clear idea about dam stock across Maharashtra.
Meanwhile, there is no demand for water cuts from the irrigation department which is confident of having an adequate water stock till the first week of June when the monsoon arrives. Officials from the irrigation department said, "There is a surplus water stock available in all the dams. Last year, the water stock was less but the city did not have to face any water shortage. This year too, there will be no water shortage."
Nevertheless, many citizens in Pune city are complaining about water cuts and low water pressure. The irrigation department has clarified that this is not due to less water stock in the dams. "Many residents are facing water cuts or water flowing with low pressure due to ongoing road work in many parts of the city. The water supply is only affected if there is any repair work," an official said.
Aniruddha Pawaskar, head of the water department of PMC, said, "Most of the places are receiving water on time and the issue of water flowing with low pressure in the peth areas has been resolved. At a few places, this happened due to ongoing road repair works."
Personalise your news feed. Follow trending topics