Can lateral entrants save the day?
A babu-mukt Bharat requires deep structural changes not mere lateral entrants.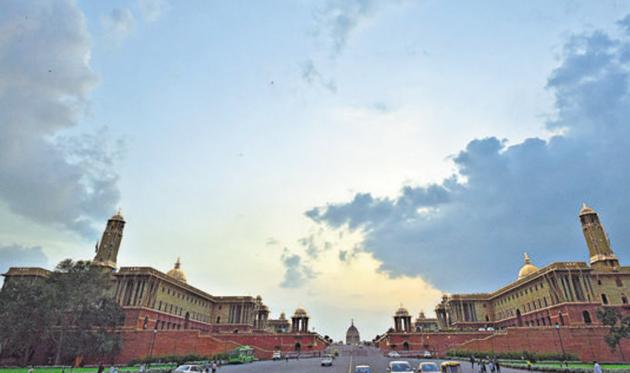 Updated on Apr 24, 2019 10:30 AM IST
In what is billed to be a significant step in the direction of civil services reforms, the Centre on April 13 announced the appointment of nine private sector recruits (joint secretary level) into the government. The appointments have been widely celebrated. "Babu Mukt Bharat" said one newspaper headline as it described the first formal effort to open up the higher echelons of the bureaucracy to "outsiders" or lateral entrants.
But will these lateral entrants free India from the perils of babudom? The proposal for inducting lateral entrants into India's civil services has been at the centre stage of debates on civil service reforms for decades now. The case in favour is a compelling one. The complexity of governance, it is argued, in the post-1991 era knowledge and technology-driven economy needs expertise that is often beyond the capabilities of a "generalist" civil servant. Moreover, lateral entrants can break the bureaucracy's monopoly over top-level policy positions and thus incentivise competition. It can also challenge the notion that professional ability is best assessed on the basis of scores secured in the Union Public Service Commission examination. Finally, lateral entrants can be a source of innovative ideas and can bring strategic thinking into a system that has traditionally been inward looking and focused on the short term. This argument has important critiques, specifically linked to the tradeoffs between expertise, administrative, field-based experience and importance of a multisectoral, broad approach to problem solving in a complex economy.
For the moment, however, the debate has settled in favour of lateral entrants. Last week's move to induct nine professionals is likely to be the most important legacy in the area of civil service reforms of the current Narendra Modi government. By all accounts, the idea encountered several hurdles, including pushback from the Indian Administrative Service (IAS), along the way, and it was the prime minister's own commitment to introducing lateral entrants that ensured the proposal saw the light of day. And regardless of election outcomes, chances are that lateral entry will be a priority for civil service reforms going forward. It is thus important to interrogate the proposal's potential.
The most compelling argument in favour of lateral entry is its potential for bringing expertise and strategic thinking into the bureaucracy. But it is worth considering if lack of expertise is the primary obstacle or whether the problem lie elsewhere? As is well known, the Indian civil services does not incentivise domain specialisation. However, in discussions on the bureaucracy and expertise, we rarely consider the fact that the bureaucracy is adept at seeking expertise, when required. Non government organisations, think tanks and private sector specialists are all part of government committees and discussions where advice is regularly sought and given, in abundance.
In my profession (the world of think tanks), we are often asked about the "impact" we make on policy making. I often worry that we have too much impact because the bureaucracy has outsourced thinking to us, the "experts". As a result, policy making risks are becoming far too technocratic and domain specific even as policy challenges require multisectoral approaches, collaboration and, most importantly, political engagement. Lateral entry may fix the problem of outsourcing "thinking" but it is unlikely to address processes through which policy decisions are made and implemented.
The challenge with absorbing expertise and being responsive to India's increasingly complex economy lies in the structural organisation of the bureaucracy and the ways in which it interacts with knowledge systems. Our bureaucracy is designed to function in a top-down, hierarchical and a silo-driven structure that can solve problems through schemes.
Such systems are well placed to respond to what economist Lant Pritchett calls "thin tasks" — logistical tasks (such as building a road) that can be easily reduced to one-size-fits-all schemes. But the complex challenges that lateral entrants are expected to solve — environmental regulation and climate change; agriculture, financial services — necessitate cooperation between departments and building a shared strategic vision.Importantly, addressing challenges in one sector often create conflicting pressures on others, consider the opposing pulls between goals of infrastructure vs environmental protection which require building approaches that privilege deliberation and political consensus building. And then of course there is the challenge of implementation, which requires decentralised decision-making and trust based systems of accountability. These are what Pritchett call "thick tasks" that cannot be reduced to schemes but require an iterative, consensus based, systemic approach.
The real failure in India today is that we assume "thin" systems can perform "thick" tasks. We expect government to be iterative, innovative, nimble and responsive to knowledge. Yet, we have paid scant attention to the structures, systems and culture within bureaucracy and never asked whether these systems are aligned with the tasks at hand.
Bringing an "expert" into a broken system is unlikely to fix the problem. At best, experts will be like islands, which is the role that many lateral entrants such as Vijay Kelkar, Montek Singh Ahluwalia played. And at worst, they will get lost in the fundamental, structural problem that India's governance system faces today. A babu-mukt Bharat requires deep structural changes not mere lateral entrants.
Yamini Aiyar is president and chief executive, Centre for Policy Research
The views expressed are personal
Close Story
Personalise your news feed. Follow trending topics