Here's why Indians need to fear a fatty liver
Non-alcoholic fatty liver disease is closely related with insulin resistance and abnormal blood sugar metabolism.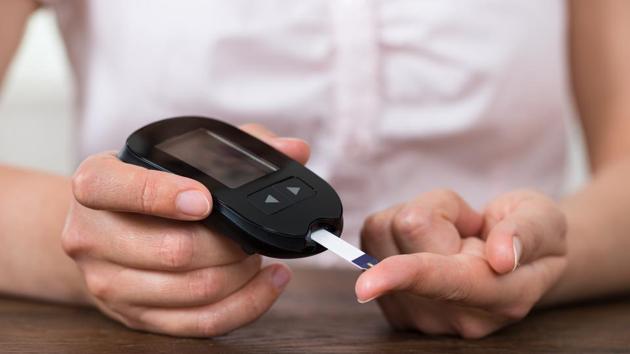 Updated on Oct 28, 2017 06:14 PM IST
Excess fat in the liver is a big contributor to India's diabetic epidemic, which affectsclose to 70 million adults, show new research from India. Non-alcoholic fatty liver disease (NAFLD), which is caused by excess abdominal fat, inactivity and a diet high in simple carbohydrate and fats, affects one-third of India's urban population, report researchers this month in the journal Current Science.
The study found NAFLD is closely related with insulin resistance and abnormal blood sugar metabolism (dysglycaemia). "NAFLD is an early indicator of metabolic syndrome, with south Asians with NAFLD having a four times higher risk of diabetes than people without the disease and a two-and-a-half times higher risk compared to Caucasians," said study co-author Dr Anoop Misra, chair of the Fortis C-DOC Centre for Diabetes, Metabolic Disorders and Endocrinology. Fat in the liver disrupts metabolic pathways and affects the way the body breaks down glucose and uses energy. This leads to the affected person developing the metabolic syndrome, which is a term used to describe a clutch of risk factors – abdominal obesity, high triglycerides (blood fats), low good 'HDL' cholesterol, high blood pressure and high fasting blood sugar – that raise the chances of developing diabetes, heart attacks and stroke.
"A diet high in simple carbohydrates, saturated fat and transfats from a young age adds to risk, as does abdominal obesity and low muscle mass," said Dr Misra. While saturated fats are found in food from animal sources such as meats, butter, cream and cheese, transfats are found in vanaspati oils and processed foods, unless they are otherwise labelled. The new study indicates that people with NAFLD must get tested for diabetes and insulin resistance, which is a precursor to diabetes.
The good news is that as with alcoholic fatty liver, NAFLD can be reversed at the "fatty" stage by cutting simple carbohydrates like bread and sugar and eating more fruits, vegetables and protein. Drinking coffee, without sugar, also protects the liver, studies show.
SUGAR MONSTER
Cutting down the risks of diabetes is imperative as it slows healing and aggravates almost every chronic disease. India has 70 million people living with diabetes, half of who have not been diagnosed, shows data from the International Diabetes Foundation. An equal number of people have impaired glucose tolerance, which is a precursor to diabetes, which makes diabetes as ubiquitous as the common cold.
Much like NAFLD, 95 per cent people in India can delay or even reverse diabetes because they have adult-onset type-2 diabetes, which is triggered in susceptible people by modifiable factors such as inactivity and unhealthy diets.
It starts with people developing insulin resistance, a condition in which fat, muscles and liver cells do not use insulin properly. At first, the pancreas works harder to produce more insulin to keep up with the added demand, but over time, it loses its ability to secrete the required amount of insulin to metabolize glucose. On average, it takes about a decade for a person with insulin resistance to develop full-blown diabetes.
Despite diagnosis being an affordable finger-prick test away, close to half of the people with diabetes in India are diagnosed after irreversible damage has kick in. Complications include nerve damage (neuropathy) with symptoms of numbness, pain or weakness in the hands, feet and legs; kidney damage; erectile dysfunction; retinopathy (vision loss); and hypoglycaemia, a potentially life-threatening condition triggered by delayed or skipped meals, high dose of diabetes medicines, and too much alcohol.
CUTTING RISK
Each year, more than one million people die in India of diabetes-related complications, which include heart attack (the leading cause of death in people with diabetes) and stroke. The risk of heart disease and stroke is two to four times higher for people with diabetes, warns the American Heart Association. Women with diabetes are at greater risk, with diabetic women over 55 years being seven times more likely to have heart disease. The American Diabetes Association recommends diabetics should take aspirin to reduce inflammation and block the production of the hormone thromboxane, which constricts arteries and makes platelets in the blood clump together, blocking the flow of blood and raising heart attack and stroke risk.
Diabetes and NAFLD can be controlled with the same healthy behaviours –five daily servings (one cup uncooked, half cup cooked) fruits and vegetables, exercising at least 30 minutes each day, having a healthy weight, cutting back on bad fats, processed food, sugar and carbohydrates. It's not that hard, especially when you know these measures can prevent not one but half a dozen chronic diseases.
Close Story
Personalise your news feed. Follow trending topics