The Spectre haunting India looks like Pahlaj Nihalani
Nov 22, 2015 01:55 AM IST
(DNA, Nov 18, 2015: No long kisses please, we're Indians: Censor Board cuts James Bond's smooching scene by 50%)
'The name is Bandopadhyaya, Janmajeya Bandopadhyaya, aka James Bond,' said 007 to the bartender, as he asked for tender coconut water. 'Served in a tender coconut,' he specified, 'with a plastic straw. And a papad on the side.' He turned to Lucia, short for Lilawati, the bejewelled beauty with her head covered with a pallu beside him, to ask her gotra. That was when the phone rang.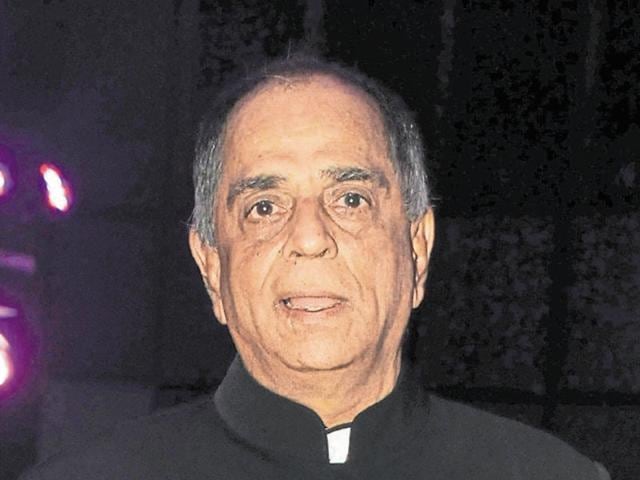 'M's been waiting for you,' said Ms Malpani, as James walked in. James entered M's room and touched his feet. A secret organisation called SPECTRE had sent them a threatening letter, said M, handing it over. 'Your SB will soon become BS,' read James. 'Smash SPECTRE,' said M. 'Right-o, sir,' said Bond. 'What I like about you is you are always B.O.N.D…Bahadur On National Duty,' said M, giving his aashirvad.
After collecting a Brahamastra and a Nagapash from Q, James set off, but not before Malpani did a quick aarti and put a tilak on his forehead.
No sooner had he eaten Baba Ramdev's noodles than he saw swimming before his eyes, written in noodles, the address for SPECTRE. On the way, James did a padangusthasana, which lit up his chakras and showed him that SB in the letter stood for M's Swachh Bharat campaign. Were the villains hatching a diabolical plot to scuttle M's Swachh Bharat parade?
Outside the SPECTRE building, James saw a huge enclosure full of bulls. He did a quick Chaturanga Dandasana and his kundalini told him the nefarious plan was to release all the bulls on the occasion of M's Swachh Bharat day. 'Your Swachh Bharat will become Bull S**t', was the message in the letter.
As soon as James entered the SPECTRE building, he knew the vaastu was wrong. The villain Blofeld was at his desk, flanked by Maya, Leela and Karma, eating beef and reading history penned by leftist historians. James was captured by Karma before he could use his Brahmastra. Quick as a flash, James grabbed Blofeld's history book and pitilessly tore out the chapter on Aurangzeb. He then started on Tipu Sultan. But Blofeld could take no more and cried out brokenly, 'OK, OK, you win. SPECTRE stands for 'Sinister Pak Executive Committee for Throwing Rotten Eggs' and the back-up plan was to chuck rotten eggs on M's Swachh Bharat parade, in case the bulls refused to s**t.'
And that was how the dastardly plot was foiled. M awarded James a government bond for one lakh rupees. 'You have gone from James Bond to Brooke Bond to Rupee Bond,' said M, while everybody laughed loudly.
Later, James met Madeleine, short for Madhumalati. 'I am glad to tell you our janam kundalis have matched,' he told her. 'What about Lilawati?' she asked. 'Oh, she was of a different caste,' he said. As Madeleine moved towards him for her first kiss, Bond rang Pahlaj Nihalani. 'Not more than 30 seconds,' said Pahlaj and started counting loudly in James' ear, '29…28…27…26.