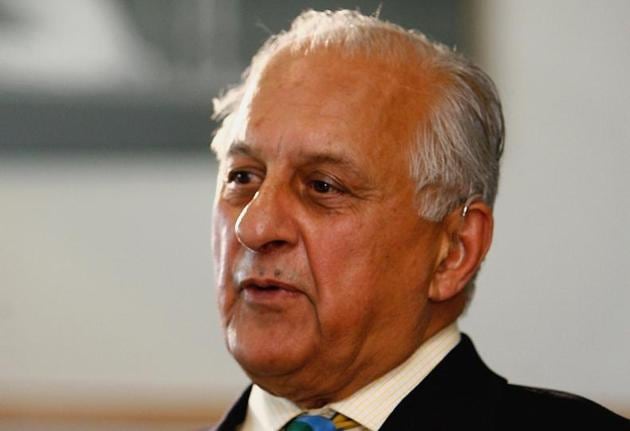 Ex-Pakistan Cricket Board chief unhappy over Afghanistan's Test debut vs India
Afghanistan had called off all cricketing ties with Pakistan and opted to play India in their debut Test, a decision that has not gone down well with former Pakistan Cricket Board chief Shahryar Khan
UPDATED ON DEC 18, 2017 11:56 AM IST
Former Pakistan Cricket Board (PCB) chief Shahryar Khan has expressed disappointment over Afghanistan agreeing to play their inaugural Test match against India, stating that while the decision saddens him, it was also a result of their board taking an "unnecessarily aggressive line" towards Pakistan. (Ashes 3rd Test SCORECARD)
After Afghanistan were elevated to be a part of the five-day format alongside Ireland earlier in June, they were looking for an opponent to start the ball rolling and a fruitful meeting between the two boards ensured that they take on the sub-continental giants in their inaugural game.
Afghanistan will also be the fourth country to play their first Test against India. However, Khan said he felt that the neighbours should have instead opted to play the game against Pakistan.
Speaking to pakpassion.net, Khan stated: "To be honest, I am not aggrieved but a little sad after hearing this news as it should have been Pakistan who played the first Test match with Afghanistan which would have been a historic occasion for both countries. In reality, this should have been the case and we had arranged for that, but their board took a very political and an unnecessarily aggressive line towards Pakistan which is completely uncalled for."
Earlier, the Afghanistan Cricket Board had called off all ties with Pakistan following a bomb blast in Kabul after the country's intelligence bureau confirmed that the deadly attack was carried out by Pakistan-backed militants. "The ACB hereby cancel all kinds of cricket matches and initial mutual relationship agreement with the Pakistan Cricket Board," the ACB had stated on its official Facebook page. "No agreement of friendly matches and mutual relationship agreement is possible with a country where terrorists are housed and provided safe havens."
Afghanistan were due to play both home and away fixtures against Pakistan, which has been a hotbed for terrorism in the recent past. "Whilst we obviously wish the Afghanistan cricket team the best of luck as they embark on a new chapter of their cricket history, it is a rather sad to hear that Afghanistan will not be playing their first ever Test match against Pakistan," Khan added.
Close