'Steve Smith's 1-Test ban lenient', ex-cricketers slam ICC as fans taunt Australia
Updated on Mar 26, 2018 01:22 PM IST
Steve Smith will miss Australia's fourth Test against South Africa owing to the one-Test ban handed by ICC over the ball-tampering incident in Cape Town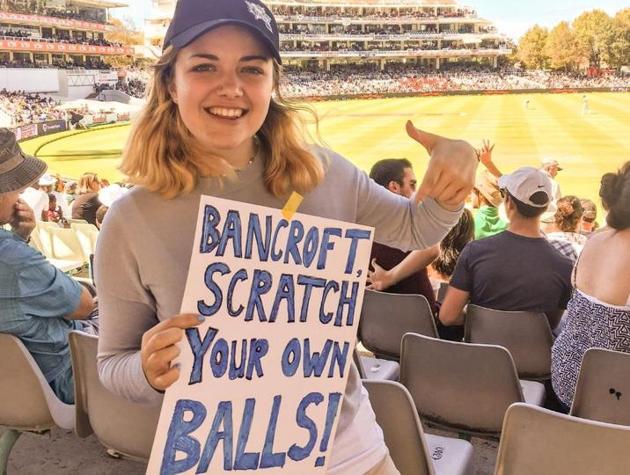 The International Cricket Council (ICC) has been slammed by several former cricketers after it handed out just a one Test suspension and a 100 percent fine of match fees for Australian captain Steve Smith despite admitting that he deliberately tried to tamper the ball during the third Test against South Africa.
Television cameras had caught Cameron Bancroft trying to polish the seam of the ball with sandpaper but Smith later admitted that the 25-year-old had been asked to do so by the leadership unit of the team, who were all aware of the ploy.
"The coaches weren't involved, it was purely the players and the leadership group that came up with this and, as I said, it's not on and it won't happen again," Smith had stated at the end of day's play. "We saw this game as an important game - not that other games aren't - we've seen the ball reversing quite a lot this series and our ball didn't look like it was going to. That was a mistake on our part, such poor actions, and it won't happen again under my leadership I can promise you."
In an interesting turn of events, both Smith and his deputy David Warner stepped down from their respective roles of captain and vice-captain with Tim Paine being appointed captain midway through the Test with Cricket Australia stating that the step down was only for the Test, effectively just two days.
With pressure mounting, ICC's punishment seemed a lot lenient for a lot of cricketing fans across the globe with former cricketers taking to Twitter to express their views.
Although the ICC has handed out its judgment, Cricket Australia is yet to hand out anything in the matter. In a statement released by Cricket Australia on Monday, it stated: "Iain Roy and Pat Howard arrive in Cape Town this morning local time, and Iain will immediately conduct his inquiries around the specifics of the ball tampering incident," CA CEO James Sutherland was quoted as saying. "I am travelling to Johannesburg this evening and will arrive Tuesday morning local time to meet Iain to understand the findings of the investigation to that point, and to determine recommended outcomes. We know Australians want answers and we will keep you updated on our findings and next steps, as a matter of urgency."
While Smith will miss the fourth Test owing to the ICC ban, Bancroft has admitted to charges levelled against him and has accepted the sanction.