Dhoni the finisher's wicket was the turning point in Canberra
Taking full responsibility for India's inexplicable collapse against Australia in the fourth ODI in Canberra, Indian captain Mahendra Singh Dhoni on Wednesday said he should have steered the team home after fluent centuries from Shikhar Dhawan and Virat Kohli.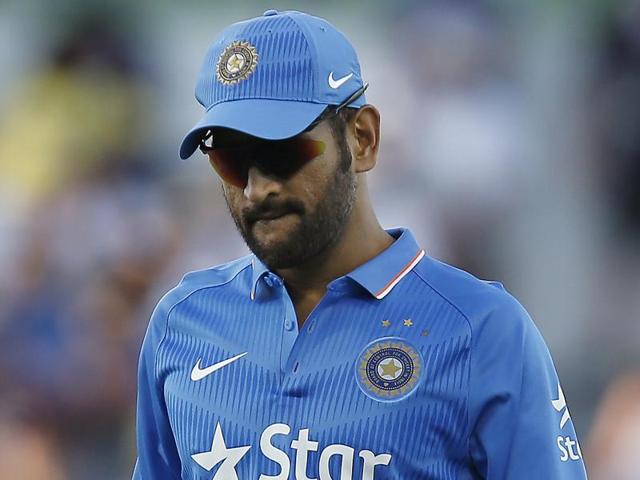 Updated on Jan 20, 2016 09:40 PM IST
Given the tough situations from which M S Dhoni has finished games for India in the past, Wednesday's challenge should have been a cakewalk. He had walked into bat with his team needing 72 at less than a ball.
To the horror of his teammates, their captain was out for a duck. It was just the opening a desperate Australia were looking for. He was the opponent they feared the most, especially after the cameo he played two days ago at Melbourne.
With the main threat gone, the home team had no difficulty in wiping out India's lower order. The skipper accepted responsibility for the shock 25-run defeat from a position of strength.
"I think it was my wicket. If you see specifically, that's what my role is in the team – to make sure we finish off the game well from that kind of position. So I would say my wicket really was the turning point. At that point of time, we lost quite a few, but I think it was my wicket because according to the role and responsibility everybody has, that specifically is my role," said Dhoni, while defending the poor efforts of Gurkeerat Mann and Shikhar Dhawan, putting it on their inexperience.
With India losing wickets in a heap, the onus was on Ravindra Jadeja to take the match through with the help of the tailenders. For that to happen, Jadeja needed to take control of the situation by guiding his inexperienced teammates.
"I think the main batsman has to communicate, especially with the lower order, because it's not easy out there. He's (Jadeja) is amongst the most experienced when it comes to the lower order. It's not only about your batting. At the end of the day you also have to tell the people batting with you what the bowler may be doing at that point of time and what the batsman should be looking at. A bit more communication will definitely help, but I don't think he is somebody who really speaks a lot, so that's also something we have to take into account," the captain said.
Close Story