Overpaid and overworked
Updated on Apr 10, 2008 12:28 AM IST
India's cricketers are deliberately hiding injuries, pushing themselves to the limit before finally breaking down, reports Anand Vasu.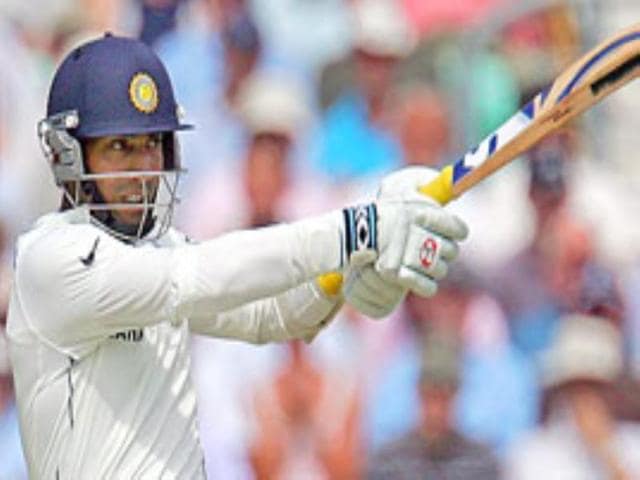 Hindustan Times |
, Kanpur
Anand Vasu
If you think India's cricketers are deliberately hiding injuries, pushing themselves to the limit before finally breaking down, think.
At times when the focus is sharply on fitness, as it is with Anil Kumble being a doubtful starter for a must-win Test, there will be a few conspiracy theories hatched. Just why are India's players getting injured so often? The answer, it turns out, is rather unglamourous and straightforward: They're tired.
In a 15-month period, Mahendra Singh Dhoni, India's busiest cricketer, had been through five continents, eight countries, taken more than 50 flights and clicked over 100,000 air miles, a report in cricket website Cricinfo suggested. And yet somehow, he hadn't picked up a major injury. Others were not so lucky.

Niggling doubts

At the end of the recent tour of Australia, Andrew Leipus, the outgoing physio had listed each players's injuries and it made for shocking reading.
The report, a copy of which is with the Hindustan Times, lists out in detail just what injuries and niggles each player suffered from. Almost every player was recommended rest followed by strengthening and reconditioning, and in some cases even surgical intervention. But, given the way cricket is scheduled these days, the time players have to recuperate in non-existent.
In Ahmedabad, after practice on the eve of the Test an Indian batsman looked so drained that you wondered how he would even take the field. "Playing in India at this time of the year is like this. There's nothing you can do about it," he said. "Best is to play 20-over matches in the evening."
Unnecessary IPL debate
There has been plenty of noise over whether players have been distracted by the IPL and debate over whether this could have caused them to be shot out for 76 in Ahmedabad. This is churlish and uncalled for, as none of this criticism was being levelled during the first Test in Chennai when batsmen were clattering runs all over the place.
Kumble, writing in his recent column has said, "it was one of those innings when everything went wrong. The outside edges went straight to slip fielders and the inside edges back onto the stumps," which really sums up what happened.
But the point is that when a team is losing, and spectacularly, it doesn't look good that its players have just been away at glamourous promotional events with film stars, especially when the opposite team has forbidden its players from doing anything not directly related to Test cricket. But then, for the players, it's not about looking good. It's about doing a job. And for India, that job has been made tougher by the spate of injuries.
Tired and tempted Should the players then be forced to take rest? "It's really tough," says Andrew Leipus, the former Indian physio. "Fatigue in cricket, unlike other sports, is very difficult to quantify. The cricketer himself is probably the best judge but it's difficult for them to ask for a rest because they want to play as much as possible. It's a career that lasts 10 or 15 years and everyone wants to make the most out of it. It's very tricky."
But if there's so much burn out, and such busy schedules, why are the players queuing up to add to their calendars playing in tournaments like the IPL? "It's a really tough call," Jacques Kallis said recently. "The money on offer makes it very difficult to refuse. Yes we are playing a lot of cricket, but then an opportunity like the IPL is hard to say no to." Kallis stood to lose more than $ 200,000 if he missed the first week of the IPL and went back home to play in the semi-finals and final of the domestic Pro20 competition.
It's all well to say that these are highly paid professionals, and must do their job, day-in and day-out. They're trying to do just that, but no matter how many extra millions you pay, a crocked knee is still a crocked knee.
Personalise your news feed. Follow trending topics