Mob surrounds houses of 6 Africans over 'cannibal' rumours, cops intervene
Hindustan Times, New Delhi |
Shiv Sunny
Nov 23, 2018 04:55 PM IST
Delhi police received several calls claiming that four Tanzanian and two Nigerian nationals were being attacked in Kakrola area.
Four Tanzanian women and two Nigerian men had to be rescued by the Delhi police after rumours spread in west Delhi's Dwarka that some cannibal Africans had kidnapped a boy, police said.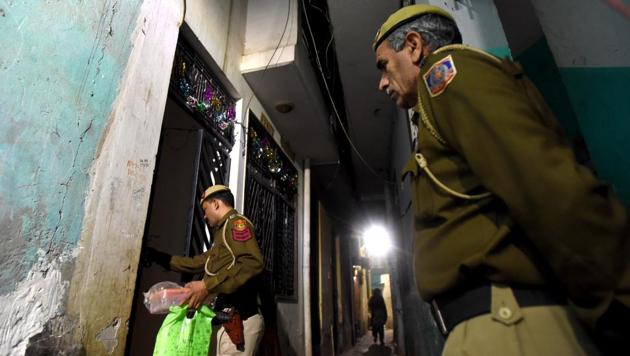 A probe revealed that the boy believed to have been kidnapped had not even gone missing, said a senior police officer.
The incident happened at 6.30 pm on Thursday when police received five calls from Dwarka neighbourhood about a mob threatening to attack Africans living in the area. The sixth call complained about a 16-year-old local boy having been kidnapped.
"At one place, we found a crowd had gathered outside a house where some Africans lived. The mob had gathered on hearing rumours that the Africans were cannibals. We dispersed the crowd and rescued four Africans from there and took them to the local police station," said the officer.
"The other calls for help were received minutes later from a nearby neighbourhood from where two Africans alleged that they were locked in their flat from outside, they too were rescued," police said.
Attacks on African nationals in Delhi-NCR have been reported in the past too. In October last year, a video of one such attack in Savitri Nagar went viral, where a mob in south Delhi is seen punching, kicking and beating with sticks a Nigerian man tied to a lamp post.
A clip showed the man, later identified as 24-year-old Ahmad, begging to let him go amid a volley of blows landing on his bloodied face.
In a series of attacks in Delhi suburb Greater Noida last year, several African nationals were assaulted after a candle light march in memory of a teenage student's death over a suspected drug overdose got out of hand. Rumours started circulating that a Nigerian girl had been abducted. The peaceful protest march suddenly turned violent and triggered a vicious racial attack as locals accused Africans living in the area of drugging class 12 student Manish Khari, who died of a cardiac arrest.
At least six Africans were wounded in three separate incidents in Chattarpur area of south Delhi in May last year, prompting external affairs minister Swaraj to take up the issue with home minister Rajnath Singh.