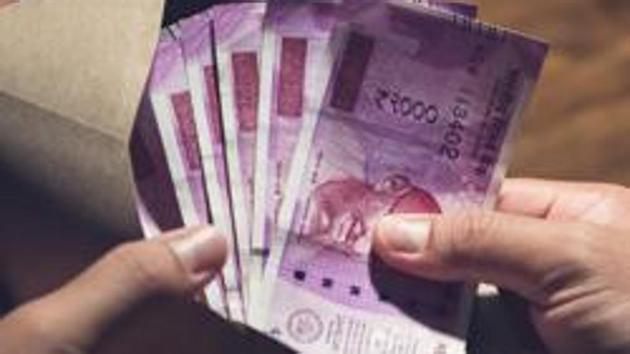 IAS officers 'scared' of anti-graft unit coming under Delhi govt, says AAP
The ruling party also accused the Central Bureau of Investigation of protecting "corrupt bureaucrats" by not revealing FIRs against them.
UPDATED ON AUG 13, 2018 02:30 AM IST
The Aam Aadmi Party (AAP) on Sunday alleged that IAS officers of Delhi are "scared" of the anti-corruption branch (ACB) and the Services coming under the Delhi government as their corruption will be exposed once the services come under the government.
"We just want to ask why the corrupt among the IAS are scared of ACB and Services coming to the AAP government? Are they afraid that their dealings will be exposed?" said Saurabh Bharadwaj, AAP chief spokesperson.
Bharadwaj accused the Central Bureau of Investigation (CBI) of protecting "corrupt bureaucrats" by not revealing FIRs against them.
Bharadwaj said the CBI had raided the Palika Services Officers Institute (PSOI) in central Delhi's Chanakyapuri on Wednesday, in which the club's caterer was caught with Rs 3.6 crore, jewellery worth Rs 1.6 crore, and 20 expensive watches. He alleged that the CBI had recovered personal documents of IAS officers, passports and hawala transaction records. He, however, did not furnish any evidence to support his claims.
"The CBI generally releases the details of raids even when Rs 50,000 is recovered, then why are they not revealing the details of this raid? It appears that those who are involved are the ones who have high connections and thus being protected," Bharadwaj said.
A CBI spokesperson said that investigation in the case in underway and that it will be taken to its logical conclusion.
The IAS AGMUT Association said that the allegations hold no ground.
Chief spokesperson Bharadwaj said that just months after the AAP came to power in Delhi in 2015, a notification was released by the central government taking away the ACB and Services from the Delhi government. Bharadwaj alleged this was also done so that the illegal dealings by bureaucrats remain protected.
"The venue (PSOI Club) is a place where the who's who of Delhi's bureaucracy frequent," he said.
Close