Manager of private lounge at Delhi's IGI airport held for sexual harassment at workplace
Jun 29, 2018 08:16 AM IST
Police said the arrested man is a 'habitual offender' and was charge sheeted last year for similar offences.
A 48-year-old general manager of a private lounge at the Delhi airport was arrested on June 27 for allegedly stalking, sexually harassing and threatening two women employees at the workplace, police said on Thursday.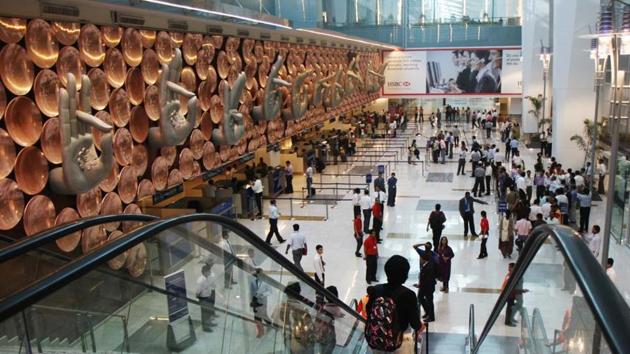 Two separate first information reports (FIRs) were registered against the man at the domestic airport police station – the first one on June 23 and the other on June 27.
The two incidents allegedly took place at the Indira Gandhi International (IGI) airport, a senior police officer said, requesting anonymity. The lounge where they work is a private enterprise and not run by any airline.
"The arrested manager is a 'habitual offender' and was charge sheeted last year for similar offences. At that time, two other women employees had accused him of allegedly molesting and sexually harassing them on many occasions," said the officer.
In the latest case, the woman on whose complaint the second FIR was registered on June 27 also accused two senior executives at the lounge of allegedly not acting on her complaint, the officer said.
Repeated calls and text messages sent to senior lounge executives remained unanswered.
An employee of the company, who said he was not authorised to speak to media, called HT on Thursday evening and said those authorised to comment were unavailable.
According to the officer, the complainant told the police that she has been working at the lounge for almost five years. "The woman alleged that the general manager had been sexually harassing her since 2014. She also accused him of allegedly threatening to hold her promotion and increments," he said.
"The woman told the investigating team that the general manager molested her and passed lewd remarks on many occasions between 2014 and 2017," said the officer, quoting the woman's complaint.
Police found that the other complainant also made similar allegations against the manager.