Odd-even 2.0: Uber, Ola suspend surge pricing after Delhi govt threat
Taxi-hailing services Uber and Ola temporarily suspended extra pricing during peak hours in the Delhi-NCR region on Monday after wide criticism during traffic rationing measures in the national capital.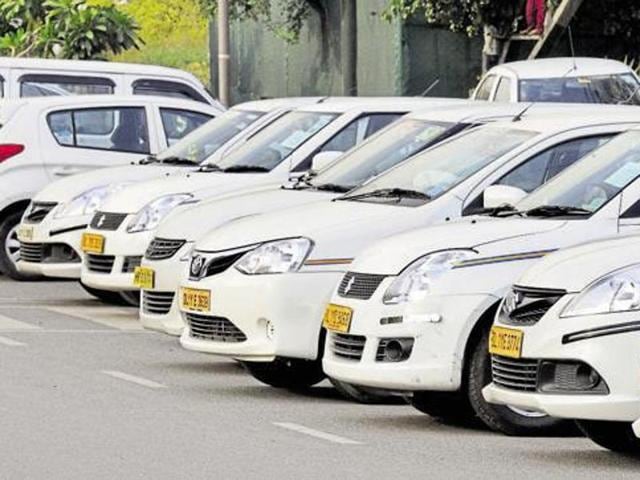 Updated on Apr 27, 2016 08:43 PM IST
Taxi aggregators Ola and Uber suspended on Monday the practice of raising fares when demand grew as the Delhi government threatened to cancel their licences after a public outburst over overcharging cabs during the odd-even scheme.
The app-based ride-hailing companies issued separate statements, saying they were suspending 'surge pricing', a term used to denote higher fares when demand for taxis outstrips supply. The companies defended their action, calling the higher rates an incentive to encourage more drivers to offer rides.
On the fourth day since the odd-even scheme of the Delhi government, there were complaints from passengers as the apps showed fares as high as five times the normal fares.
Uber said it "regularly does surge pricing when demand outstrips supply".
"However, given the threat of the Delhi government to cancel permits and impound vehicles of our driver partners, we are temporarily suspending surge in Delhi with immediate effect. We hope to work with the government to keep Delhi moving, especially during this time when the citizens need us the most," Uber India general manager North Gagan Bhatia said.
The demand for taxis has shot up on account of the odd-even traffic scheme that started on April 15 and will run till April 30.

The move by the taxi services came after Delhi chief minister Arvind Kejriwal warned of "strict action" against them, including cancellation of permits and impounding of vehicles, for charging fares more than the rates prescribed by the government.
"Strict action, including permit cancellation and impounding of vehicles, will be taken against app-based taxis which charge fares more than government-prescribed rates (sic)," Kejriwal tweeted on Monday, the first real test of the odd-even scheme in the national capital after an extended weekend.
Under government approved fares, economy radio taxis can charge Rs 12.50 per km while non-AC and AC 'kaali peeli' taxi fares are Rs 14 and Rs 16 per km for respectively.
Cabs labeled 'radio taxi' can charge up to Rs 23 per km. With surge pricing of five times, Uber's per kilometre rate reached Rs 35 during the day.
Uber Delhi said higher prices are required in order to get cars on the road and keep them on the road during the busiest times.
"We've temporarily pulled out Peak Pricing in Delhi, in support of Govt's #OddEven initiative. Travel at 1x fares & make #OddEven a success," Ola tweeted shortly after Uber made its announcement.
The Delhi government earlier received complaints against the taxi services over exorbitant fares during rush hours.
Transport minister Gopal Rai made an appeal to the commuters to register their complaints at 011-42400400 against exorbitant fares charged by the app-based taxi service providers.
"If we receive complaints against arbitrariness of any app-based taxi service, we will impound their vehicles," Rai said.
Under traffic rationing measures , aimed at battling pollution, diesel and petrol driven private vehicles with odd registration numbers can ply only on odd dates and those with even registration numbers on even dates.
Follow odd-even live coverage here
Read | In pics: Heavy traffic witnessed on Delhi roads despite odd-even rule
Read | Odd-even gets a thumbs down from school going kids parents
Close Story