Delhi rape cases show that the State needs to go beyond policing
Updated on Oct 19, 2015 11:47 PM IST
The rape of two minor girls in Delhi shows that the State needs to go beyond policing to tackle this menace.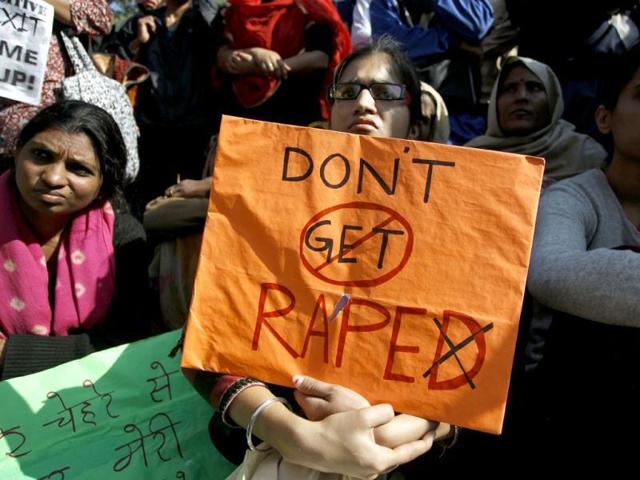 There is a predictable life-cycle of rape stories in India. Once a fair amount of outrage is expressed after an incident, it quickly takes a political turn. Soon enough the case is forgotten, till another one happens.
This 'cycle' was seen after the December 16, 2012 rape and is happening again after the rape of two minors — a two-year-old and a five-year-old girl — in two separate incidents in Delhi. The ghastly incidents led chief minister Arvind Kejriwal to question the measures taken by the Centre to protect women in the Capital, demanding control over Delhi Police.
While there is a case for a government to ask for control of policing in a city it governs, one would also like to know what has happened to the post-December 16 'to-do list' that both the Centre and the city government were to implement for the security of women.
Police officials, however, list measures they have rolled out: Gender-sensitisation classes for officers and constables, women's help desks in police stations, a toll-free women's helpline, self-defence classes and more female constables on the beat at night.
Registering FIRs has been made easy and investigations of rape cases are done by only women officers, and charge sheets in such cases are filed within 20 days. Yet in a 2014 HT survey, over 90% women said that they feel unsafe in the city.
Coming back to last week's rape of the minors, while effective policing and swift justice to victims are crucial, there is another aspect — rape by people known to victims — that the State needs to tackle but it would need unconventional ways for doing so. Almost 90% of rapes in India in 2014 were committed by people known to the victims. Women belonging to the poorer sections of society constituted 64% of all rape victims last year, molestation complaints were mostly from middle-class women, who comprise over 80% of the complainants.
Tackling this aspect of rape will never be easy, but a strong and targeted awareness and sensitisation programme in government schools and mohallas on sex education and the threats to children would raise consciousness among children and their families, and also make them aware that the security of a child is as much a responsibility of parents as it is of the State, especially in this day and age.