President's speech: In reforms and policy-making, timing is key
Feb 23, 2016 08:51 PM IST
As with our national obsession, cricket, in reforms and policy-making, timing is critical
President Pranab Mukherjee struck the right note in his speech opening the Budget session when he said that Parliament reflects the supreme will of the people and called on all MPs to discharge their responsibilities in a spirit of cooperation and mutual accommodation. Wider consultations in the case of tax reforms and other important legislation, it is often argued, assist in expanding the area of the possible. Consultation lies at the heart of reforms and policy-making in a democracy. Political debates in Parliament, and outside, are a manifestation of this democratic practice.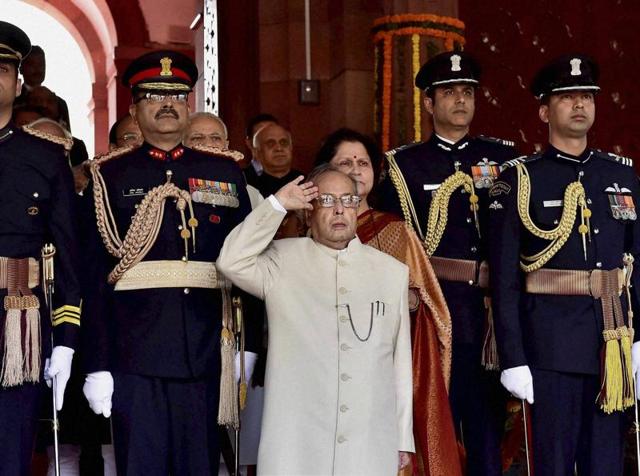 There are a few markers that show that the world is at the point of inflection. After galloping at more than 10% for years, the Chinese economy is showing signs of slowing down. The United States, which accounts for about a quarter of the world's economy, is in revival mode. Europe continues to remain shaky with fresh questions looming over the viability of a common monetary union stitched together by the euro. Terror strikes are symptomatic of the difficult times. Are we witnessing the beginning of a new world order? That is the foremost issue confronting historians, political observers and the common citizen. The fear is that the transition to a more peaceful and steady State may involve a painfully long process.
Amid this despair, there is an unmistakable air of optimism about the India story. India's GDP is set to grow at 7.6% in 2015-16, compared to China's 6.9% last year. There are signs that investors are beginning to look at India as an island of global growth. But there are roadblocks, such as parliamentary logjams and political uncertainty, which can come in the way of India's rise. The challenge is to create conditions for faster growth of jobs outside our farms. In India, the absence of bipartisan political thinking has resulted in many critical policy reforms remaining stuck in seemingly endless debates. The proposed Goods and Services Tax (GST) is a case in point. GST is India's most ambitious indirect tax reform plan, which aims to build a common market by dismantling fiscal barriers among states. As with India's national obsession, cricket, in economic reforms and policy-making, timing is critical. Quick decision-making and implementation are vital to turn around the Indian economy and fortify the country's position in the elite club of the world's most influential nations. In the final analysis, profit maximisation, policy reforms and politics should cease to be mutually exclusive objectives. These should be seen only through a bipartisan, neutral and collaborative prism, a message that the President has sent out loud and clear in his speech to both houses of Parliament.