The Supreme Court is right on begging
Jul 28, 2021 04:58 PM IST
The SC bench observed that it is a socio-economic problem and people are forced to beg to eke out their livelihood due to the absence of education and employment
The Supreme Court (SC), on Tuesday, refused to ban begging and issued a notice to the Centre and Delhi government, seeking their responses within two weeks on a petition requesting Covid-19 vaccination and rehabilitation of beggars. The SC bench observed that it is a socio-economic problem and people are forced to beg to eke out their livelihood due to the absence of education and employment. The court's observations are in line with past judicial observations. In 2018, the Delhi High Court struck down a law that made begging in the Capital a crime, saying that criminalising begging "violates the fundamental rights of some of the most vulnerable people".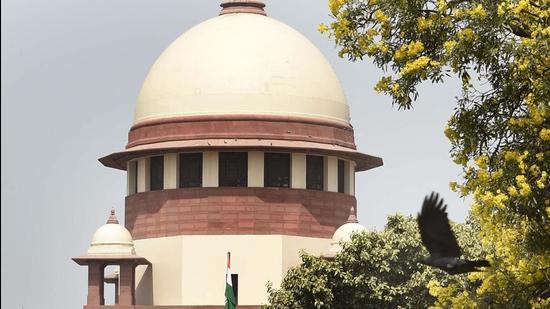 India has no federal law on begging and destitution. About 20 states have adopted the Bombay Prevention of Begging Act, 1959, which carries a penalty of detention of three to 10 years in beggar homes. Activists argue that it is an oppressive law, and allows the police to detain or arrest anyone who is poor, including nomadic communities, street performers and migrant workers.
Stay tuned with breaking news on HT Channel on Facebook.
Join Now
While traditionally, seeking alms was an accepted way of life in India, a shift in mindset towards the criminalisation of begging occurred during colonial rule. To the Victorians, beggars represented laziness, moral degeneration and a threat to public health. Independent India absorbed this colonial attitude. This approach lacks empathy and absolves the welfare State of failing to provide citizens with their basic minimum requirements — food, housing, education and health. Let the SC's observations mark a new conversation on begging, and how to improve the lives of India's destitute.