Live
TN Plus 2 Result 2022 Live: Tamil Nadu 12th Result declared, direct link here
Jun 20, 2022 12:20 PM IST
TN Plus 2 Result 2022 Live: Tamil Nadu 12th result declared. Candidates can check the results on the official site of TN results on tnresults.nic.in.
TN Plus 2 Result 2022 Live : Directorate of Government Examinations, Tamil Nadu, TNDGE has declared TN plus 2 exam results 2022 . Candidates who have appeared for the examination can check the result on the official website at tnresults.nic.in.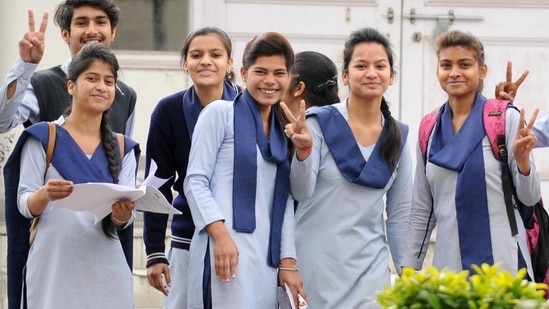 Students can download their TN Plus 2 result from the official websites using their roll number and date of birth.
The TN Plus 2 or class 12th examination was held from May 5 to May 28.
TN Plus 2 result will also be available on the following websites dge.tn.gov.in,
dge.tn.nic.in, tnresults.nic.in, dge1.tn.nic.in, dge2.tn.nic.in.
Follow all the updates here:
Jun 20, 2022 12:20 PM IST

TN 12th Result 2022: 656 candidates secured above 591 marks

TN 12th Result 2022 have been declared. A total of 656 candidates have scored above 591 marks.

Jun 20, 2022 12:09 PM IST

TN Class 12 Result 2022: Arts stream pass percentage

TN Class 12 Result 2022 Arts stream pass percentage is 85.13%. A total of 11443 students have passed the examination this year.

Jun 20, 2022 11:57 AM IST

TN HSC Result 2022: 92.51% students pass Commerce stream

92.51% students have passed Commerce stream. A total of 258570 candidates have appeared for the exam out of which 239216 candidates have passed.

Jun 20, 2022 11:50 AM IST

TN HSE Result 2022: Pass percentage of Science stream

This year the overall pass percentage of Science stream is 95.51%. A total of 490346 candidates have appeared for the exam out of which 468332 candidates have passed the examination.

Jun 20, 2022 11:45 AM IST

TN Plus 2 Result 2022: Perambalur district topped

TN Plus 2 Result 2022 has been announced. Perambalur district has topped with 97.95 percent.

Jun 20, 2022 11:37 AM IST

TN Plus Two Result 2022: 7,55,998 candidates passed

A total of 7,55,998 candidates have passed the examination. The overall pass percentage this year is 93.76% which is less than last year.

Jun 20, 2022 11:34 AM IST

HSC Result 2022: Girls pass percentage higher

HSC Result 2022 has been announced. Girls overall pass percentage is higher than boys. The overall pass percentage of girls is 96.32% and boys is 90.96%.

Jun 20, 2022 11:27 AM IST

Plus 2 Result 2022 Tamil Nadu: Number of candidates appeared

A total of 8,062,77 candidates have appeared for Class 12 board examination this year out of which 3,84,655 boys and 4,21,622 girls.

Jun 20, 2022 10:50 AM IST

Tamil Nadu 12th Exam Result 2022: Details to be checked on scorecard

Name of the candidate

Name of the school

Registration number

Date of birth

Subject-wise and total marks secured

Division.

Jun 20, 2022 10:43 AM IST

Tamil Nadu 12th Result 2022: How to check result

Visit the official site of TN Results on tnresults.nic.in.

Click on TN Class 12 Result 2022 link available on the home page.

Enter the login details and click on submit.

Your result will be displayed on the screen.

Check the result and download the provisional marksheet.

Keep a hard copy of the same for further need.

Jun 20, 2022 10:38 AM IST

Tamil Nadu Board Result: What next

Tamil Nadu Board Result has been announced. Candidates who have not passed the Class 12 board examination can appear for supplementary or compartment exams. The dates for the examination is expected to be announced soon.

Jun 20, 2022 10:32 AM IST

Tamil Nadu Class 12 Result: Check passing marks

Students who have appeared for Class 12 exams need to score a minimum of 35 per cent in all the subjects to be pass the examination. For subjects having theory and practicals, candidates are required to pass separately in both sections of the exam.

Jun 20, 2022 10:28 AM IST

Tamil Nadu HSC +2 Result: Where to check

dge.tn.gov.in,

dge.tn.nic.in

tnresults.nic.in

dge1.tn.nic.in

dge2.tn.nic.in

Jun 20, 2022 10:25 AM IST

Tamil Nadu HSC Result 2022: Check result through SMS

Exam results will be sent to school students via SMS to the mobile number provided in the affidavit form submitted to the schools they attended and to the mobile number provided when applying online for the individual.

Jun 20, 2022 10:22 AM IST

Tamil Nadu HSE Result 2022: Check provisional result validity

The provisional score certificate is valid for 90 days from the date of publication of the examination results.

Jun 20, 2022 10:19 AM IST

Tamil Nadu Plus 2 Result 2022: How to download provisional marksheet

Visit the official site of TN Results on tnresults.nic.in.

Click on TN Class 12 Result 2022 link available on the home page.

Enter the login details and click on submit.

Your result will be displayed on the screen.

Check the result and download the provisional marksheet.

Keep a hard copy of the same for further need.

Jun 20, 2022 10:16 AM IST

Tamil Nadu Plus Two Exam Result 2022: Download provisional marksheet

The provisional marksheets can be downloaded from the website of TNDGE on dge.tn.gov.in now. This certificate is issued for enrollment in higher education institutions.

Jun 20, 2022 10:12 AM IST

TN 12th Result: Overall pass percentage

TN 12th Result has been declared. Class 12 students in Tamil Nadu have recorded a pass percentage of 93.76 % this year.

Jun 20, 2022 10:07 AM IST

TN 12th Result 2022: All streams result announced

TN +2 Result 2022 declared today, June 20, 2022. All streams- Science, Commerce and Arts result has been declared at the same time. The results is available at tnresults.nic.in.

Jun 20, 2022 10:06 AM IST

TN Class 12 Result 2022: Check Arrears result here

Jun 20, 2022 10:01 AM IST

TN HSC Result 2022: Direct link here

Jun 20, 2022 10:01 AM IST

TN HSE Result 2022: Declared

TN HSE Result 2022 has been declared.

Jun 20, 2022 10:00 AM IST

TN Plus 2 Result 2022: Details required to check result

Jun 20, 2022 09:58 AM IST

TN Plus Two Result 2022: Direct link not available yet

TN Plus Two Result 2022 will be announced shortly. The direct link has not been updated yet. Candidates can keep a tab here for latest updates on result.

Jun 20, 2022 09:55 AM IST

TN Board Class 12 Result 2022: Only 5 minutes more to go

TN Board Class 12 Result 2022 will be announced at 10 am. Only 5 minutes more to go for result declaration.

Jun 20, 2022 09:55 AM IST

TN Plus Two (12th) Result 2022: How to check

Visit the official site of TN Results on tnresults.nic.in.

Click on TN Class 12 Result 2022 link available on the home page.

Enter the login details and click on submit.

Your result will be displayed on the screen.

Check the result and download the page.

Keep a hard copy of the same for further need.

Jun 20, 2022 09:52 AM IST

TN Class 12 Result 2022: What is the passing marks

Students who have appeared for Class 12 exams need to score a minimum of 35 per cent in all the subjects to be pass the examination. For subjects having theory and practicals, candidates are required to pass separately in both sections of the exam.

Jun 20, 2022 09:50 AM IST

Tamil Nadu Board Class 12 Result 2022: Check list of websites

dge.tn.gov.in,

dge.tn.nic.in

tnresults.nic.in

dge1.tn.nic.in

dge2.tn.nic.in

Jun 20, 2022 09:49 AM IST

Tamil Nadu Plus Two Result: One official website working

Among the four official websites allotted to check Tamil Nadu Plus Two Result, only one is working.

tnresults.nic.in is responding at the moment.

Jun 20, 2022 09:46 AM IST

TN Board Class 12th Result 2022: Result to be available through SMS

Exam results will be sent to school students via SMS to the mobile number provided in the affidavit form submitted to the schools they attended and to the mobile number provided when applying online for the individual.

Jun 20, 2022 09:41 AM IST

TN Plus 2 Result 2022: Provisional marksheet to be valid for 90 days

TN Plus 2 Result 2022 will be declared in a while. The provisional score certificate is valid for 90 days from the date of publication of the examination results.

Jun 20, 2022 09:35 AM IST

12th Result 2022 Tamil Nadu: When was exam conducted

The TN Plus 2 or class 12th examination was held from May 5 to May 28, 2022. The exam was conducted across the state at various exam centres.

Jun 20, 2022 09:30 AM IST

HSC Result 2022: Only 30 minutes left for declaration

HSC Result 2022 will be declared at 10 am. Only 30 minutes will be left for declaration. The result will be announced and will be available at tnresults.nic.in.

Jun 20, 2022 09:26 AM IST

Plus 2 Result 2022 Tamil Nadu: Where to check provisional marksheets

The provisional marksheets can be downloaded from the website of TNDGE on dge.tn.gov.in once the Plus 2 Result 2022 Tamil Nadu are declared. This certificate is issued for enrollment in higher education institutions.

Jun 20, 2022 09:16 AM IST

Tamil Nadu +2 Result 2022: Who will announce the results

Education Minister Anbil Mahesh will today release the results of the Plus 2 held in Tamil Nadu last May at the Anna Centenary Library.

Jun 20, 2022 09:05 AM IST

Tamil Nadu 12th Exam Result 2022: Steps to download marksheet

Visit the official site of TN Results on tnresults.nic.in.

Click on TN Class 12 Result 2022 link available on the home page.

Enter the login details and click on submit.

Your result will be displayed on the screen.

Check the result and download the marksheet.

Keep a hard copy of the same for further need.

Jun 20, 2022 08:56 AM IST

Tamil Nadu 12th Result 2022: Direct link to be available soon

Tamil Nadu 12th Result 2022 will be declared in an hour. Soon after declaration, the direct link to check results will be available here. Candidates are advised to keep a check on latest developments here.

Jun 20, 2022 08:46 AM IST

Tamil Nadu Board Result: Where and when to check Class 12 result

Tamil Nadu Board Result for Class 12 will be announced at 10 am on June 20, 2022. The result can be checked on various official and private websites. The direct link will also be available here after declaration.

Jun 20, 2022 08:35 AM IST

Tamil Nadu Class 12 Result: Exam dates

The Tamil Nadu Class 12 exam was held from May 5 to May 28, 2022 at various exam centres across the state. The result will be announced at 10 am.

Jun 20, 2022 08:24 AM IST

TN Class 12th examination result

The TN HSC or Class 12 board examination in the state was conducted from May 5 to May 28, 2022 at various exam centres. Over 7 lakh students have appeared for Plus 2 board exams in the state this year.

Jun 20, 2022 08:22 AM IST

TN Plus 2 result: Websites to check

dge.tn.gov.in

dge.tn.nic.in

tnresults.nic.in

dge1.tn.nic.in

dge2.tn.nic.in

Jun 20, 2022 08:15 AM IST

Tamil Nadu HSC +2 Result: Know when will result be declared

Tamil Nadu HSC +2 Result will be announced in next two hours. The Class 12 result will be declared at 10 am and will be available at tnresults.nic.in.

Jun 20, 2022 08:06 AM IST

Tamil Nadu HSE Result 2022: Details on scorecard

Name of the candidate

Name of the school

Registration number

Date of birth

Subject-wise and total marks secured

Division.

Jun 20, 2022 07:56 AM IST

Tamil Nadu Plus 2 Result 2022: Where to check

Tamil Nadu Plus 2 Result 2022 will be available on official websites. The list of websites is given below.

Jun 20, 2022 07:45 AM IST

Tamil Nadu Plus Two Exam Result 2022: Last year data

In 2021, TN Class 12 result was announced on July 19, 2022. The examination was not conducted last year and so the result was prepared on the basis of a different evaluation method. The students who could not appear for the exam were given marks on the basis of what they obtained in their class 10. 50 percent marks were given to Class 10 board exam marks.

Jun 20, 2022 07:36 AM IST

TN +2 Result 2022: All streams result to be announced today

TN +2 Result 2022 will be declared today, June 20, 2022. All streams- Science, Commerce and Arts result will be declared at the same time. The results will be available at tnresults.nic.in.

Jun 20, 2022 07:28 AM IST

TN 12th Result: Login credentials required

Roll Number

Date of Birth

Jun 20, 2022 07:18 AM IST

TN 12th Result 2022: How to check result

TN 12th Result 2022 will be announced today at 10 am. To check the result, candidates can follow these simple steps given below.

Visit the official site of TN Results on tnresults.nic.in.
Click on TN Class 12 Result 2022 link available on the home page.
Enter the login details and click on submit.
Your result will be displayed on the screen.
Check the result and download the page.
Keep a hard copy of the same for further need.

Jun 20, 2022 07:06 AM IST

TN Class 12 Result 2022: Passing marks

Students who have appeared for Class 12 exams need to score a minimum of 35 per cent in all the subjects to be pass the examination. For subjects having theory and practicals, candidates are required to pass separately in both sections of the exam.

Story Saved