Sonakshi Sinha: My debut web series Dahaad going to Berlinale will definitely add gravitas to it
Updated on Jan 23, 2023 01:40 PM IST
The actor is ecstatic at her debut web series Dahaad premiering at the Berlinale, says 'its a big deal'.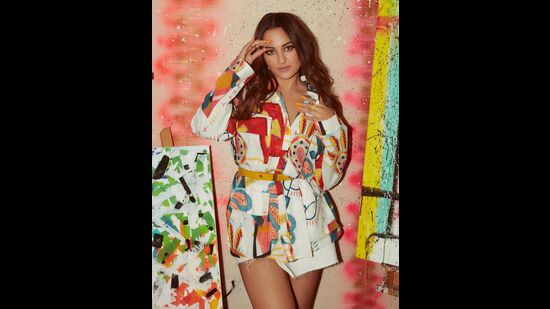 strap - the actor is ecstatic at her debut web series Dahaad premiering at the Berlinale, says 'its a big deal'She is set to kick a** in her debut web series, which is already off to a rocking start. Sonakshi Sinha's show Dahaad, where she will be seen in the role of a cop, has become the first Indian series to have its premiere at the prestigious Berlinale International Film Festival.
In a chat with us, about the new development, she calls it the "best news". "It's something so special I shot. It's been a while, we have been waiting for it to release, but I guess the producers were waiting for the right moment. And with the news of the show going to the Berlin Film Festival, is the best news all of us in the team could have got. It's huge, for the first time an Indian series is going to be there at the festival," says the 35-year-old, currently busy with filmmaker Sanjay Leela Bhansali's OTT project, Heera Mandi.
The actor also confirms starring in the biggie Bade Miyaan Chhote Miyaan with Akshay Kumar and Tiger Shroff. "I am very soon going to start working on it. A lot of new and exciting things are coming up," she beams.
Sinha is excited on the "huge platform" Dahaad will get. "It's got a great storyline, and stupendous cast. It's well directed by Reema Kagti.. It's the best way to bring our show to the world and our Indian audiences as well," she says.
Does doing the rounds of such festivals lend gravitas to a project back home in India? Sinha says it definitely does. "It is great for everybody involved with the project. But in terms of whether a viewer takes the projects more seriously... I feel a viewer in our country will decide that for himself/ herself when they watch the show or film. That's when they know if they like or don't like something, and if they will watch it. It is very subjective. For us, Berlinale is a big deal. I hope and pray that the viewers also enjoy watching the project as much as we enjoyed making it," she ends.