Srijit Mukherji says he has rejected 10-12 remakes in 2 years: 'It is someone else's intellectual property'
Published on Jan 15, 2023 07:21 AM IST
Srijit Mukherji spoke to Hindustan Times about his new web show Jaanbaaz Hindustan Ke, the state of Bengali cinema and shared his views on making remakes.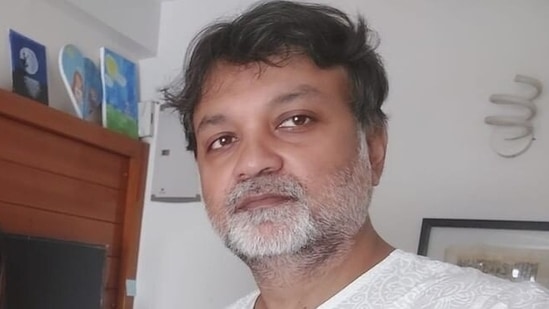 Srijit Mukherji, the noted filmmaker behind films like Begum Jaan and the more recent Shabaash Mithu, is back with a new Hindi web series, Jaanbaaz Hindustan Ke. The director has made sure it stands out of the flood of such patriotic shows from the genre with its mostly female cast and pan-India landscape. The show led by Regina Cassandra releases on ZEE5 on Republic Day. The filmmaker has never been open to making remakes and says he would rather do an original no matter the medium, scale or language of the film or show. Also read: Yash says people in the north would make fun of South cinema earlier: They were like 'yeh kya action hai, udd raha hai'
In an interview with Hindustan Times, Srijit, who predominantly works in Bengali cinema, has also spoken in detail about why Bangla films fail to match up to films from the South in churning crores at the box office. Excerpts:
How is Jaanbaaz Hindustan Ke different from the many web series from this genre?
This is the question I asked myself before I took on the series. I also needed to motivate myself as its quite a saturated scenario in this genre. Luckily, our story was very different. Such stories are usually located in one particular region like up north or in the heartland in UP. But our story is truly a pan-Indian story which starts in Shillong and Guwahati and travels the country to Jaipur and Jaisalmer and reaches Kochi and Alleppey. Such shows are usually frontlined by men but here we have females in lead roles. The townscape is also very pluralistic and diverse, in terms of accent and dialect. The ensemble is also designed like that – Regina Cassandra and Gayathri Shanker from the South, Barun Sobti, Mita Vashisht and Sumeet Vyas are from north and Chandan Roy is from the east.
Why Regina Cassandra was chosen for the lead role of an IPS officer?
What I really like about her is her athleticism. She has the gate of an athlete; she is extremely fit with broad shoulders. She has done lot of action sequences before as well. In this series, she has done her own stunts, which is great, because I really wanted to avoid using body doubles. I wanted both the antagonist and the protagonist to do their own stunts and they did it like true professionals.
Your stories revolve around strong women protagonists. Who is the inspiration behind them?
My mother, she has brought me up singlehandedly. She was a single mother in the early 80s when it was not acceptable, fashionable or feasible. She is a role model for me.
Begum Jaan and Ray's Bahrupiya are some of your best works in Hindi. When are you planning to return with a Hindi film next?
Shabaash Mithu and Sherdil: The Pilibhit Saga didn't do well at the box office but they did very well on OTT. My emphasis is to tell stories on my own terms, which appeal to me and I would have watched them as a member of the audience. It's a theatrical release or a direct-to-digital release, I am fine with both. Even if it's a short film, I am fine with it. I also don't do remakes, something I am strict about since I started some 10 years ago. I have refused 10-12 remakes in last 2 years. Lot of them were big banner and big budget films and series -- series which are Indian adaptation of international formats. I want to do things which either have a literary text as a source or they are originals. I can be branded as someone who is picky, but luckily, I have two languages to opt for. I can do things in Bangla as well as in Hindi, though there are offers from other languages as well.
Are too many remakes a major reason behind why films are not working in theatres these days?
No, I don't think so. Its just a creative call. For the audience, it doesn't matter. You have a Dobaaraa which possibly doesn't work but you also have a Drishyam which worked. Both are remakes. You can't set a thumbnail. A film has to be good, populist, to be liked by the people.
I rather do something original in whatever scale I can. For me, remaking is someone else's intellectual property which I might be just living off, and I don't like that.
Taapsee Pannu has led several films on her shoulders in short period of time. The movie couldn't get the expected buzz.
Not really, last year, so many films didn't work commercially of which I have no explanation whatsoever. Forget Shabaash Mithu, why would a a film like 83 not work at the box office! I enjoyed 83 to the hilt. Talk of An Action Hero, Badhaai Do, excellent films. Women's cricket is still in its formative stage in terms of following. I sincerely feel post covid, there is absolutely no method in the madness of what the audience likes and doesn't like. I am happy Shabaash Mithu and Sherdill got a lot of love on the OTT. That was a silver lining for me.
You have worked extensively in Bengali film industry. Why do you think Bangla films do not become crore-making machines like those in Tamil and Telugu?
The crore-making films from South thrive on larger-than-life stories which requires a lot of infrastructure, it's a very VFX-heavy genre. It requires a very, very rich, prosperous industry in terms of its economics. You have thousands of cinema halls in South. Cinema is like a religion. They are self-sufficient. This pan India thing is just a bonus. The South films are made not keeping in mind the Hindi audience or any other. They can make 100s of crores just in the South itself. That kind of financial health is something that is not there in Bengali cinema. It's an impoverished industry. The budgets are just 5 or 10 percent of Hindi or South films. The kind of spectacle cinema that makes crores and crores is missing. Sairat in Marathi however made a lot of money despite being made on a shoestring budget. It's a supply side bottleneck. We once had around 700 cinema halls, now it has come down to less than a 100. All that has really hurt the financial health of the industry.