Borussia Dortmund's academy holds secret to German football's ascendency
Borussia Dortmund have one of the best youth football academies in Germany, having produced the likes of Mario Gotze, Marcel Schmelzer among others.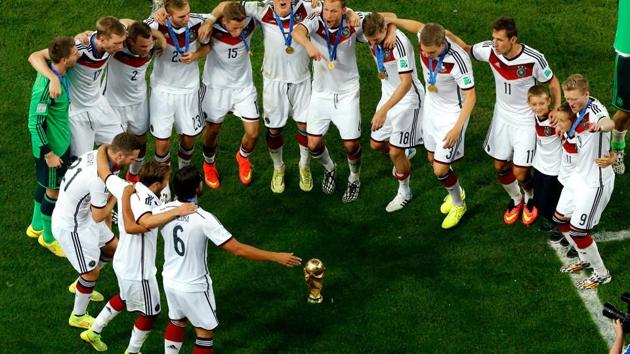 Published on May 04, 2018 12:31 PM IST
In 2002, German football was on the cusp of collapse. Even though Germany finished runners-up in the 2002 FIFA World Cup many felt steps were needed to be taken to secure their status among football's elites.
For too long, German football had relied on past laurels. While the 2002 performance did paper the cracks, dismal performance in 2000 and 2004 Euro showed it was time to go back to the drawing board. It started a long revamp process which culminated in Die Mannschaft winning the 2014 World Cup.
In between those poor performances and the triumph at the Maracana, German football looked into the mirror, realised its mistakes and took a U-turn for the good.
READ MORE | We are Liverpool, we don't fear anyone, says Sadio Mane
Since then, they have revamped their structure, each club has to have a youth academy to compete in Bundesliga, and at academies , the focus is to produce skilful players.
On the other hand, the German Football Association (DFB) set up regional centres in remote areas where the less privileged, under the guidance of proper coaches, world get a chance to flourish and get noticed by one of the bigger clubs.
While DFB has invested heavily, since 2002 the clubs have invested 1.39 billion euros in the academies and now boast one of the best youth structure in the world which others bigger nations are trying to replicate.
At academies, the focus as much on football as on education. That's to make sure if someone doesn't make the cut or suffers career-ending injury they have something to fall back on.
READ MORE | Jose Mourinho backs assistant Rui Faria to replace Arsene Wenger at Arsenal
Borussia Dortmund have one of the best academies in Germany, having produced the likes of Mario Gotze and Marcel Schmelzer among others. It's spread over 18,000 square metres at Brackel and kids start as young as eight. Even the first team training ground is within academy which gives youngsters a ring side view of what their future beholds.
Tim Kirk who is in-charge of the under-12s and 13s at Dortmund informs that each age group team has access to sports psychologist, video analyst and sports scientist to help them with their development.
The current football market makes it even more important for German clubs to invest in youth and promote them to senior side when ready rather than buy expensive players off the shelf. So, it common to see Bundesliga clubs toppling youngest line-up record with each passing year.
READ MORE | Arsenal captain Laurent Koscielny a World Cup doubt after Achilles injury
In 2002-03 the average age of youngest starting line-up was 25 years and one month. This season, it was 22 years and eight months -- put out by RB Leipzig in the 2-1 win over Hannover in November 2017.
Carsten Cramer, Chief Marketing Officer of Dortmund, says that it makes sense to invest in youth rather than empty your coffers in the transfer market.
"Many talented players are coming to Dortmund because they know they get the chance to develop their game and educate themselves," says Carmer before he lists names like Ousmane Dembele and Shinji Kagawa, who developed their game at Dortmund before moving to bigger clubs.
"It's difficult to ask to players to remain at the club but this is something we have to accept. We are definitely not competitive in salaries or titles but in comparison to last 10 years our players transfer to three-four big clubs in Europe. So, we would never give anyone to a Bayer Leverkusen or any other club."
Close Story