Haryana's RERA bill not in our favour: Gurgaon homebuyers
May 09, 2017 03:07 PM IST
Homebuyers are not happy with the criteria for keeping projects out of RERA's purview
Homebuyers in Gurgaon have raised objections to the present draft of the Haryana real estate regulatory authority (RERA) bill. Their biggest objection is that it is does not cover private licensed colonies set up in 1980s and projects that have been completed, but have not got completion certificates.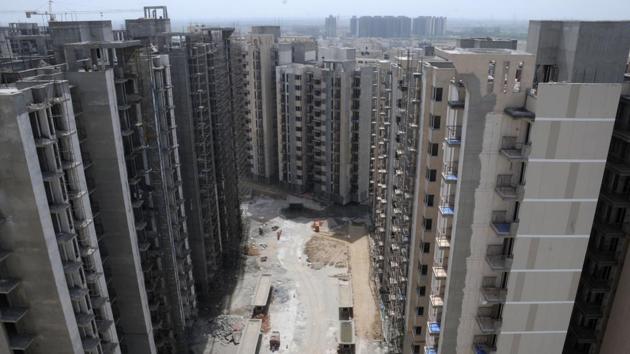 The buyers want the state government to keep the provisions of the Centre's real estate regulatory Act so that private licensed colonies since 1980s in Gurgaon fall under its purview.
According to the buyers, the Haryana government should not differentiate between buyers on the basis of those who have got possession and those who haven't as that would provide an easy excuse to keep developers out of the purview of the real estate regulatory authority.
"We were expecting that under RERA, all homebuyers of private colonies — old, new and upcoming projects — would be treated equally. Unfortunately, this did not happen," said DC Yadav, a resident of Mayfield Gardens.
"The Haryana government has excluded from RERA projects where buyers have moved in. The Haryana government is not treating them as ongoing projects," he added.
There are many homebuyers whose projects have been delayed and they haven't got possession despite waiting for years. On the other hand, those who have got possession have complained of inadequate civic amenities provided by their developers.
The Centre has clearly defined the kind of projects to be covered under RERA. The Act came into force in 13 states across the country from May 1, 2017, but Haryana was not one of them.
"The Haryana government has extended the deadline for developers to apply for occupancy certificate (OC) and completion certificate (CC) till July 31, to exclude them from RERA," said Gaurav Prakash, member, Federation of apartment owners' association (AOA), Gurgaon.
"This will defeat the very purpose of the Act. It means that three to four lakh residents of private colonies cannot file complaints against these developers before the RERA tribunal. Only a handful of new projects that cannot obtain OC/CC till July 31 will fall under RERA purview," he added.
However, Navin Raheja, managing director, Raheja Developers, said, "The provision of imprisonment and escrow account are not going to help resolve issues in the future."
"The government should instead include stakeholders such as developers, buyers, bankers and the authority for the RERA tribunal," Raheja added.