As early as possible and as late as necessary
Dr. Jaydeep Tank, FOGSI and Mr. Vinoj Manning, Ipas Development Foundation
Jul 29, 2017 02:22 PM IST
The pregnancy of a 10-year-old presents a complex and unprecedented situation but laws sensitive to the needs of the women and girls involved could make a world of a difference.
The case of the ten-year-old child who is pregnant because of rape is a tragedy. Still recovering from the expenses incurred for an open heart surgery for this little girl, the family is now confronted with the challenges of encountering courts and panels of doctors at tertiary hospitals while coping with the fact that their daughter was raped in their own house and is now pregnant in late third trimester at this young age. We understand that the Government at the national level and from the Union Territory is providing the required legal, financial and medical support to her and her family, which is helpful. However, the personal tragedy for this family cannot be compensated by any external support.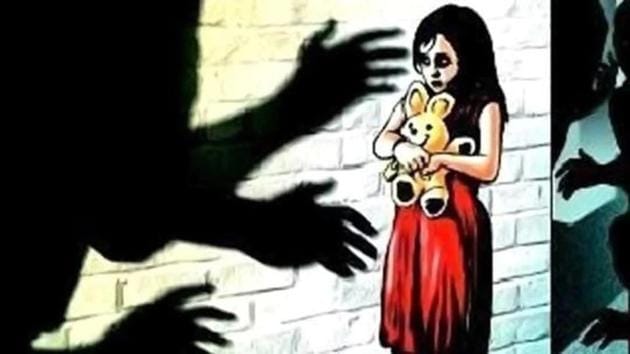 The law currently permits termination of pregnancy up to 20 weeks of gestation. However, the provision of length of pregnancy does not apply in case continuation of pregnancy is immediately necessary to save the life of the pregnant woman. The denial for termination of pregnancy by the court in this case is based on medical opinion by senior doctors at a premier teaching hospital, which opined that carrying the pregnancy to term is safer than termination at this stage.
International research evidence on comparative safety of induced abortion and childbirth by trained providers indicates that abortion is safer than childbirth for women in general and adolescents in particular. Complications from abortion are either the same or lower in adolescents compared to older women. (Renner 2014, systematic review of 25 studies encompassing 346,000 women). Evidence seems to suggest that the risk of allowing the child to go to term and delivering is much higher even for the delivery process than it is now.
It is unfortunate that in the present case all the attention is focused on the delivery of the fetus and not on the consequences of the child of 10 years carrying a pregnancy for so many more weeks. From studies of teenagers versus adults undergoing childbirth, we know that teens are at higher risk for many problems during pregnancy, including eclampsia, infection, preterm birth, intrauterine growth restriction, and maternal death (Shah 2011; Valenti 2015; WHO 2014).
However, this is research evidence based on normal adolescents. The girl in question is a pre-teen, only ten years old with a history of cardiac surgery. The complications she faces by continuing the pregnancy, range from life threatening physical conditions to severe mental trauma and scarring of her psyche for life.
This young child's pregnancy is beyond 30 weeks of gestation and it is such a rare and complex situation that there are hardly any parallels to draw. The medical board examining the ten year old, who got pregnant as a result of sexual abuse at the hands of her own uncle, had scant research evidence to guide their opinion and probably had to rely on their clinical judgement.
This however is unfortunately not an isolated case. Two weeks ago, a 12-year-old sought permission from the Kerala High Court to terminate her pregnancy because of rape and was denied the same at 30 weeks. A day after this case from Chandigarh, there was a similar case of a ten year old seeking permission to terminate her pregnancy post rape in New Delhi.
The Medical Termination of Pregnancy (MTP) Act came into effect over four decades ago in 1972 to ensure safety in termination of pregnancy and strengthen access to the same for women. This is the time for the system to step back and reflect how the outcomes could have been different for these young girls if changes to the law had been affected by now. The Government had proposed comprehensive amendments to the MTP Act in 2014. These amendments were drafted after detailed discussions with technical experts to ensure adequate access to safe abortion services and provide services to girls and women in such extreme conditions too. Passing of the amendments will help vulnerable women and girls seeking termination of pregnancy in compelling contexts. It is also important for our health system to be trained and equipped to provide sensitive, compassionate, non-judgmental and timely safe abortion services so that women and girls can easily access abortion as early as possible and as late as necessary.
Dr. Jaydeep Tank is the Deputy Secretary General of FOGSI and Mr. Vinoj Manning is the Executive Director of Ipas Development Foundation.