10-year-old raped in Chandigarh: 'Heartbroken' father reports to work daily, wants a normal life
Jul 27, 2017 01:42 PM IST
"Humari badnami hogi, please hume koi maddat ni chahiye," said the father of victim. .
Call it social stigma or concern for the family which weighs on the mind of the father of the 10 year old pregnant victim that the father is trying to bring normalcy back in their lives. After July 15, life has been a living hell for the family when the news of the victim being pregnant became public.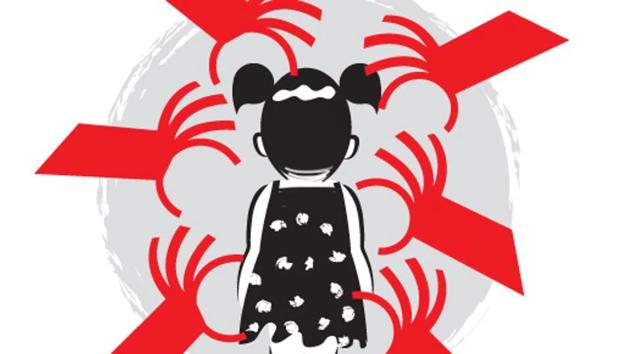 "He has killed my child," is all the heartbroken father of 10 year old pregnant victim has to say. He claims that now the family is being harassed daily by media queries.
"Humari badnami hogi, please hume koi maddat ni chahiye," said the father of victim.
Despite media limelight on the family, he is trying to get back to normal life. Father had been reporting on duty daily and does not wish any special leave for family crisis fearing being identified and social stigma.
He is very sincere towards his duty and had been juggling for last few days between his duty and family responsibilities. But, does not want any special treatment, like making request for leave without deduction of pay, as that for him would mean "being exposed" ledaing to what he calls "badnami".
He is being counseled regularly that it is not his daughter's or family's fault. "We are trying hard to convince him but he does turns down all offers of help for fear of family's identity being disclosed," sources added.
A very humble person who is pursuing MBA through correspondence mostly remains confined in himself. The family has very limited social circle. As protective parents they used to pick and drop the children to school. After school the victim used to stay at home and play in the vicinity of the house with minor children under supervision of some elder of the family.
Meanwhile, the 10-year-old was seen returning to her home after her medical examination at PGI around 1:30 pm on Wednesday. The innocent laughter on her face as she entered her room while her mother rushed her inside on seeing few spectators reflected the variation in emotions in the house. When asked about the father, the mother told HT, "Woh Duty par hain. Koi kaam bhi toh karega."
The victim's elder sister who returned from school a while after was seen singing songs as the two played in the tiny verandah of their quarter.